Leapend Weekend at Omni Hotels in Texas
---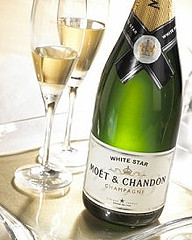 This Friday marks leap day. What's the big deal? This extra calendar day doesn't come around too often! To celebrate, the Texas properties in
Omni's
hotel collection are pampering guests with a "Leapend Package." Each moment of the weekend stay is highlighted by a special indulgence. A chocolate surprise and champagne upon arrival. A complimentary in-room movie each night. Breakfast in bed. Plus, signature robes to take home.
Omni Hotels
in Austin, Corpus Christi, Dallas,
Houston
and San Antonio are offering "Leapend Weekend" at special rates from $129 to $329.
Plus, get this!
For those wishing to take a "Lovers' Leap," Omni will provide a complimentary weekend stay to any couple who becomes engaged on hotel grounds during their "Leapend" stay.
(The proposal must be witnessed by an Omni associate.) The complimentary weekend provides couples the opportunity to celebrate the anniversary of their engagement with welcome wedding cake martinis for two, a petite cake and 29 roses at the issuing hotel property during February 2009.

Leapend Weekend is available at nine Texas locations from February 28 to March 2, 2008.
---