Immerse Yourself in Music with Modo Hotels, a New Brand in Brazil & the U.S.
---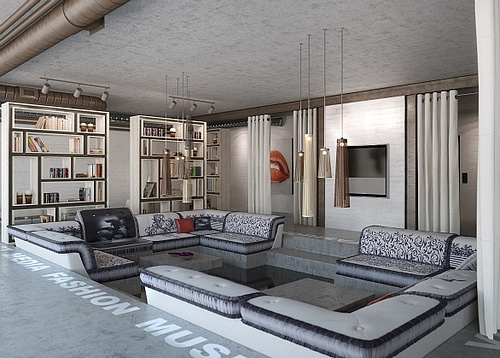 There's a new "high-style, lower-price" hotel brand on the block,
reports the Los Angeles Times,
and it's pretty sweet. Called
"Modo Hotels,"
the global lifestyle chain will be all about the music. Not just memorabilia, but a full immersion in music; think turn tables and music downloads for guests.
To quote the Los Angeles Times:
With a mix of high-energy public spaces, moderate room rates ($90 to $150 per night) and tech-heavy room design, the full-service, 150-room Modo hotels may seem like a mash-up of Hard Rock Hotels and Starwood Hotels' affordable Aloft brand. The chain will feature Bauhaus-inspired décor. Hotels will include a restaurant, large lounge area, gym, courtyard and the centerpiece: a music center where guests may spin vinyl albums, CDs or download MP3s. On the Modo website, you can already download selections from the collection of independent musicians who will be featured in the hotels.
Modo Hotels will first open in major Brazilian metropolises-- like Sao Paulo, Campinas, Curitiba, Vitoria and Manaus-- and gateway cities in the U.S. such as L.A., NYC, Kansas City, and Miami.
---