Hourly Rates at Luxury Hotels?
---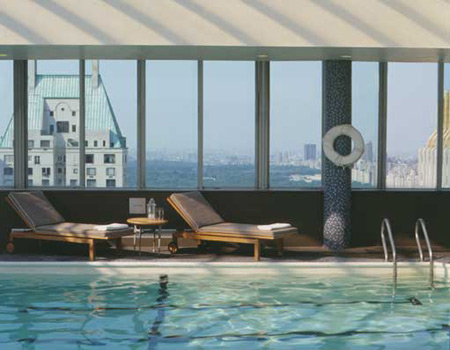 Yep, you heard that right. Upscale hotels across the nation are "flirting with hourly rates,"
says the Chicago Tribune
. Here's an example:
Manhattan's posh Le Parker Meridien has rooms that overlook Central Park. Understandably, the hotel's spicy promotion just before and after Valentine's Day raised eyebrows — $150 for a four-hour stay between 11 a.m. and 3 p.m. Included in the package, where rooms with views ordinarily start at $379, were movies on demand, a Champagne split, and strawberries with whipped cream. It was a sellout success.
Other spots where you can get "day" rates in Manhattan: The Marcel at Gramercy, where entertainers performing at nearby venues take advantage of $150 rates for cat naps before shows, and the Hotel Plaza Athenee in Manhattan's Upper East Side, where day rates will set you back $250 or more (based on occupancy and the time of year).
---