Hotel Le Germain Toronto Tosses Plastic Water Bottles, Introduces Filtration System
---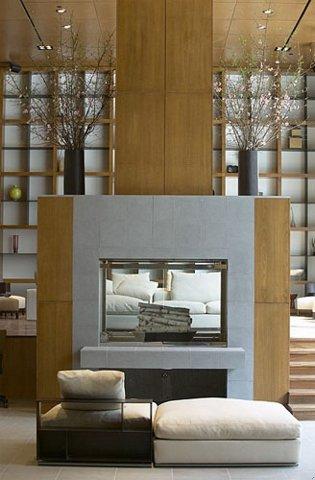 Hot on the heels of
Ritz-Carlton's decision to ditch plastic water bottles
, Toronto's
Hotel Le Germain
has announced the new eco-installation of OVUPUR water filtration systems on every floor. Guests can stay hydrated with a ready supply of pristine drinking water, eliminating the need for plastic water bottles. The installation of this cutting-edge technology is estimated to save 73,000 water bottles from landfills each year. Moreover, OVUPUR is renowned for its energy efficiency:
The unique porcelain system preserves and revitalizes water without electricity. It relies on gravity to filter imperfections using a special filter designed to reproduce nature's water cycle. The reusable, multilayer cartridge contains tried and tested filtering materials that have been proven to remove chemicals and organic pollutants from drinking water.
This new eco-friendly amenity is just another example of the thoughtful service found at Hotel Le Germain. With just 118 rooms and suites, the boutique hotel knows how to take care of its guests: complimentary Internet, a rooftop terrace and putting green, a 24-hour fitness room, plus delicious Canadiana cuisine by young culinary talent Chef David Chrystian at Victor Restaurant....
---