Hot Deals in San Francisco: $129 Rates at The Palace Hotel
---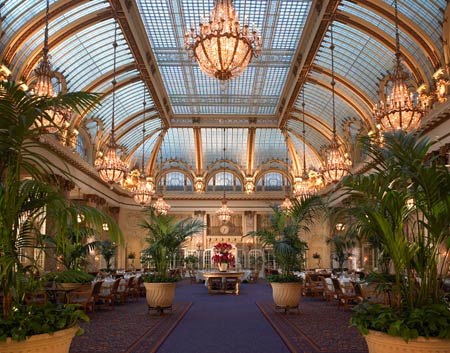 What a steal!
We've found rates on
Five Star Alliance as low as $129 a night at The Palace Hotel
in San Francisco on select dates. (
This hot deal is available for AAA members, with AAA membership ID required at check-in.
) When the Palace Hotel opened its doors for the first time in 1875, it was the world's largest and most luxurious hotel, dwarfing the European palaces that inspired it. To this day, the landmark hotel continues to awe guests with its grandeur; the Garden Court is positively opulent- with a stained glass dome.
Running enthusiasts, heading to the City by the Bay in July for the 33rd annual marathon? The Palace Hotel will take good care of you, helping you rest up for the big day with plenty of pampering and perks. Of course the luxurious hotel extends its hospitality to fans as well! The marathon package includes a complimentary movie per night, a $20 dining credit per night, complimentary wireless internet access, and a welcome packet including bottled water and power bars-- all for just $219 per night. Valid from July 22-26, 2010; subject to availability.
---