Floating Hotels and Rentals: Solutions to the Housing Crisis for Vancouver's Winter Olympic Games
---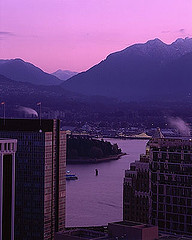 There's no more room at the inn for the
2010 Winter Olympic Games
in Vancouver. With 250,000 spectators expected in February, and only 10,000 hotel rooms available to them, the city's tourism officials and Olympic planners have come up with a plan.
The Washington Post specifies
these creative solutions:
The 1,100-room Norwegian Star cruise ship will dock in an industrial port north of Vancouver, serving as a floating hotel for the duration of the Games, which will run Feb. 12-28. A popular city beach has been turned into an urban RV park, and provincial campgrounds around Vancouver will open early for fans who choose to brave frigid winter nights in the great outdoors.
Some Olympic junkies will brave the youth hostels, while others will try to rent locally. Indeed, many local homeowners are "hoping to cash in on the city's housing crunch" with temporary rentals.
---