Exclusive Tequila Tastings at St. Regis Punta Mita Resort
---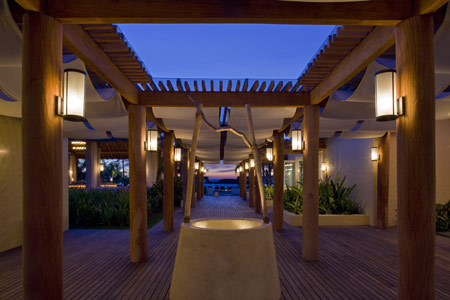 Calling all tequila fans. Jet south of the border to discover the town of Tequila, the historic birthplace of the Mexican spirit, with the St. Regis Aficionado program.
The St. Regis Punta Mita Resort
has recently announced its Aficionado Experience for the winter season. Tour Mundo Cuervo's La Rojena distillery and witness firsthand the tequila creation process from start to finish. After your private tour, you'll enjoy a special tasting of Jose Cuervo's most exclusive tequila, the Reserve of the Family, before returning to The St. Regis Punta Mita Resort, situated on the Pacific coast of Mexico on one of the world's most alluring beaches, for a four-course dinner at the hotel's signature restaurant, Carolina. This exclusive Aficionado experience will be available until December 21 of this year.
---