Eco-Friendly Luxury Hotels: InterContinental San Francisco Awarded LEED Gold Certification
---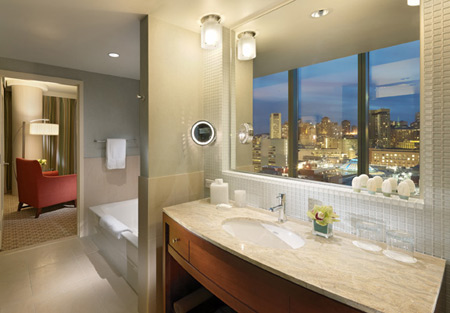 A big congratulations to the
InterContinental San Francisco
for its most recent honor! The luxury hotel-- a tower of translucent blue glass soaring 32 stories above the city skyline-- has just been awarded LEED Gold certification under the U.S. Green Building Council. (LEED is USGBC's rating system for designing, constructing and maintaining the world's greenest and most energy efficient buildings.) It's rare to achieve this with an existing building;
InterContinental San Francisco
is the largest in California to get LEED EBOM certification and the third largest in the US. Since it's debut in 2008, the 550-room hotel has shown its dedication to environmental stewardship. It's not just because of the linen and towel re-use program. Here's how: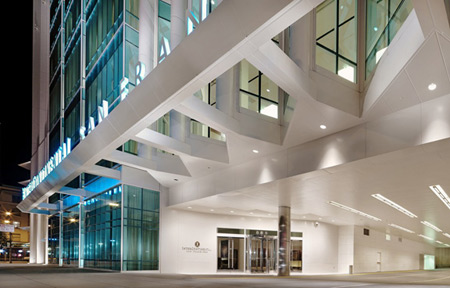 • Floor to ceiling windows throughout the entire property that allow for lots of natural light (read: not from light bulbs!)
• Public transportation is used by more than 95% of the hotel's staff, reducing the carbon dioxide emitted by commuting.
• Retro-commissioning of its energy systems by bringing in a third party to evaluate and upgrade its current systems, making them more efficient.
• A comprehensive recycling and composting program, diverting 80% of the hotel's generated waste away from landfills and utilizing solar powered compactors.
• Green cleaning methods are used throughout the hotel operations (think hepa filtered vacuums, "Green Seal Certified" chemicals and micro-fiber cleaning cloths).
• Partnering with Renewable Choice Energy to reduce its environmental impact by purchasing renewable energy credits to offset 100% of its electricity and natural gas use, making the hotel's energy use 100% carbon neutral.
---