Celebrate 07/07/07 this Weekend
---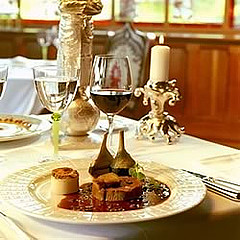 Chances are, your calendar is booked for a wedding or two this weekend, as July 7, 2007-- a.k.a., "07/07/07"-- is the luckiest date of the century. Eva Longoria and Tony Parker weren't alone in choosing this day to get hitched;
it's the most popular wedding date in history
. (There's even a
Flickr group
devoted to snapping the best 7 shots on 7/7/07!) The wedding industry is bracing itself for the weekend, while the hospitality sector is also going gaga with special packages and promotions, from the "Seven Deadly Sins" to "7 Nights in 7th Heaven," from "Test Your Luck" gambling vacations (
Lady Luck is on your side in Sin City!
) to "Lucky in Love" romantic escapes. Whatever your destination this weekend, go ahead and indulge. Days like this come once in a lifetime.
P.S. If you miss out on all these decadent festivities, you can still look forward to 08/08/08 next year. Not quite as lucky, but still exciting.
---