Buy Fresh, Buy Local: Hotel Chefs Are Planting Gardens
---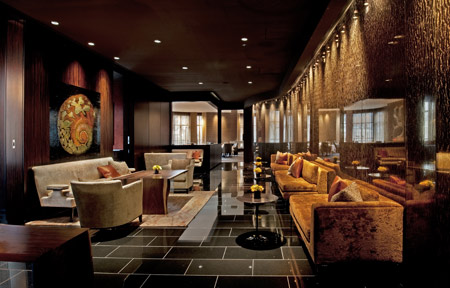 A
recent article in The New York Times
calls attention to hotels' efforts to buy local produce for their hotel kitchens, if not growing veggies themselves. The new trend has gained steam across the nation, and we've given shout-outs in the past to the
InterContinental Harbor Court Baltimore for its urban culinary garden
and
the Fairmont Royal York in Toronto for its rooftop honeybees
.
The NYT article singles out
Fairmont for its commitment to the "eat local" food movement:
Fairmont's property in Montreal, the Queen Elizabeth, for example, adopted a goat whose milk is used to make fresh cheese, and the Fairmont in Washington features honey-based drinks. Eleven Fairmont hotels in the United States, Canada, Mexico, Kenya and China keep bees, overseen by local groups or resident beekeepers, and almost half of the brand's 64 properties worldwide keep gardens.
The article also draws attention to the Elysian Hotel in Chicago for establishing a close relationship with nearby farms, even changing their dinner menu daily depending on what products they get.
PS. Live in the D.C. area and want to support the local food movement? Buy tickets to Farmland Feast 2010, hosted by the Ritz-Carlton Hotel on November 1. This culinary extravaganza will shine the spotlight on Chesapeake Bay farmers with a five-course autumnal dinner.
---