Bunk with Rock Stars at Sunset Marquis in West Hollywood
---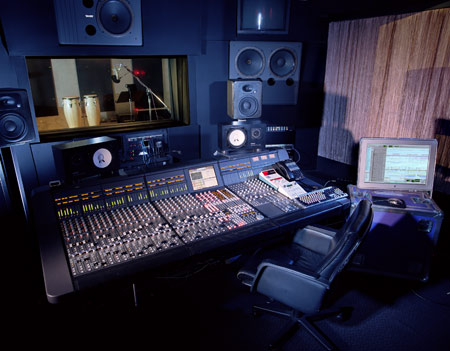 Star-gazing travelers on the prowl for celebrity sightings should check into A-listers' favorite hotels. One of the best in L.A.-la land?
Sunset Marquis
, the indulgent hideaway in West Hollywood that's frequented by the notorious legends of the music industry who make trouble in the on-site recording studio, then crash in the hotel's luxurious villas. Noted on the official website: "Paparazzi diversion tactics available for a nominal additional charge." (
Note that you don't have to be a celeb to shack up here. The Classic Bed & Breakfast Package is priced from $295 per night.
) In fact,
Stuff NZ just gave a shout-out
to
Sunset Marquis
in highlighting the "Hot Spots to Catch a Star":
Bumping into Roger Daltrey at the bar of the seriously rock'n'roll Sunset Marquis in West Hollywood put a unique spin on my evening in LA.

A kia ora broke the ice with the frontman of his generation. The Who's lead singer garnered a reputation for volcanic performances, so there was always the possibility that he might ignore a nosy Kiwi, but Daltrey, preparing to fly to Auckland the following day, was as pleasant and affable as any man in his element - he treats the infamous five-star hotel as his home away from home.

Not earth- shattering, as brushes with celebrity go, but for travellers looking to dip their toe in a celebrity lifestyle, if only for a couple of nights, checking into a hotel frequented by celebrities might just put you in the zone for a close encounter. You may even get to rub shoulders with your favourite star.
---