Blackberry Farm Named One of the Best Places to Stay When Visiting the Great Smokies
---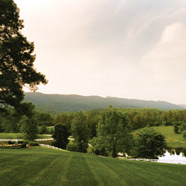 Travel and Leisure Magazine
recently named their six favorite U.S. national parks, and topping off the list was Tennessee's Great Smoky Mountains. The prestigious travel magazine also included the lavish, yet understated,
Blackberry Farm
in Walland, Tennessee as the best area for lodging when visiting the Smoky Mountain region. Still trying to plan a last minute summer getaway? Head to
Blackberry Farm
where you can enjoy amazing hiking treks through the Great Smoky Mountains, and end your day in the comfort and tranquility of this award winning, luxury boutique hotel.
---