Best Bites in Chicago: Late Night Dining at The Lobby at The Peninsula
---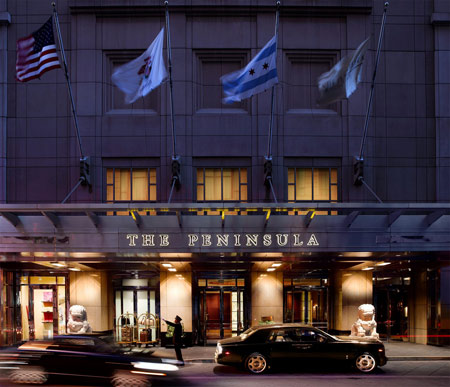 The Chicago dining scene has been getting rave reviews of late. A hotbed of culinary innovation, the Windy City has it all: from America's best French fries to thrilling flavor sensations at thumping new restaurants. For a timeless classic, don't miss a meal at
The Peninsula
in the heart of Chitown's Magnificent Mile. Awarded perfect scores by each of the city's major publications for
Avenues
(its gourmet resto),
The Peninsula
also features
The Lobby
for unforgettable afternoon tea (
Champagne, caviar, anyone?
) and late-night nibbles, boasting enormous floor-to-ceiling windows.
Sherman's Travel Magazine
recently gave
The Lobby
a shout-out in an article on the country's top late-night bites. Here's the skinny:
The Windy City isn't big on late dining, but for an only-in Chicago experience, head to the Pen's fifth-floor lobby, order a 12-ounce rib eye, and take in Michigan Avenue through the 20-foot windows.
---