Announcing Mokara Hotels: A New Hotel Brand from Omni
---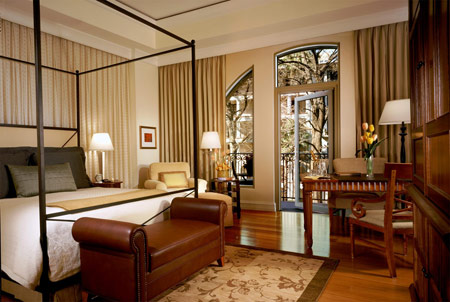 Luxury hotel fans, brace yourselves for a new brand. Omni Hotels and Resorts is
launching a new line
of boutique hotels called "Mokara." The first in the new portfolio? The
Watermark Hotel & Spa
,
the nationally-recognized hotel
in San Antonio, which will be rebranded Mokara. (Situated on the San Antonio Riverwalk, the Watermark is pictured at right.) Meaning an "orchid with healing properties," Mokara is the current existing name for Omni's luxury spas. The new hotels will thus
focus on wellness
. The official launch date is April 1, 2010.
---