A Little Lipo With Your Martini? How About Botox With Room Service?
---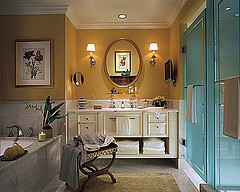 Fancy toiletries and Frette linens aren't all you'll find at luxury hotels these days. You can get physicals, face lifts, and complete makeovers, to boot. Health services are becoming par for the course in luxury establishments. To quote the
article "Fitness Special: Club Med(icine)"
splashed across New York Post's Page Six Magazine:
"I have a great personal physician in New York, but if I get five minutes with him I'm lucky," says Michael Johnson*, a 43-year-old travel industry executive who lives in Manhattan. He visited the Four Seasons in Westlake Village for a physical this fall. "There was a whole team focused on me," he enthuses. "I didn't go somewhere in New York because I didn't want the stress of being close to work. This was forced downtime for me; I even turned my BlackBerry off!"

Michael arrived at the hotel, ordered room service and availed himself of the stress-relieving massage that comes with a one-day deluxe physical checkup package ($3,450). In the morning, he had his blood drawn and enjoyed breakfast while the staff analyzed his lab work. That same afternoon he got his results—and a consultation with a lifestyle coach who gave him a game plan. "I left with a book and CD with all my test results for my doctor in the city," Michael says. "It was the best time I've spent on myself in ages."
Four Seasons Hotel Westlake Village, pictured above right, has state-of-the-art medical facilities, a wellness center, and luxurious accommodations.
---