Dining al Fresco: Palazzo Avino
---
Dining at Palazzo Avino is truly a unique experience. You can enjoy a candle light dinner
served in the award-winning Rossellinis restaurant or a delicious casual meal at Terrazza Belvedere.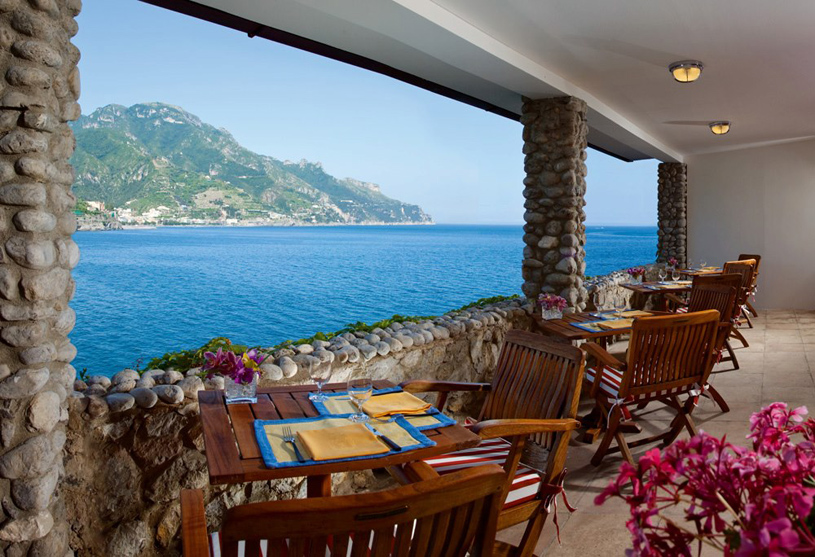 Terrazza Belvedere serves an array of appetizing small bites and fresh pasta dishes. With
a terrace perched over the property that offers magnificent views of the coastline, this is
a casual dining favorite amongst guests. A new addition to Terrazza Belvedere is the 
Lobster & Martini Bar that opens at 6 pm.
Book a table at Palazzo Avino >>
---