The Cliff Cottage at The Cliff House Hotel Ardmore
---
Situated along the coast in West Waterford, The Cliff House Hotel offers contemporary accommodations overlooking the historic Ardmore Bay. The House Restaurant received a Michelin Star for its mix of Irish and International cuisine, The Well Spa offers a range of treatments, and the indoor pool provides water views. In addition to guest rooms and suites, the property has the Cliff Cottage, providing a self-catering setting steps away from the luxury hotel. 
Ideal for families and groups, the private cottage is set within a heritage building, and sleeps six adults, with additional space for children. Accommodations include one double room with en-suite bath, an additional double room, and one twin room, along with a bunk bed room, and children's den with sofa bed. Read more below the photo.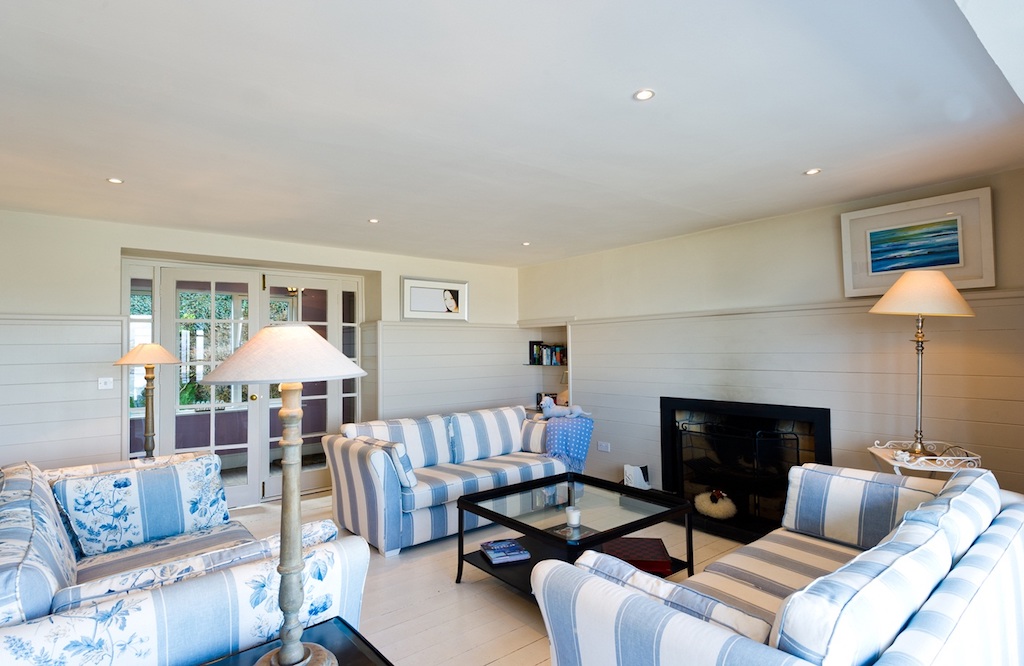 The contemporary Irish cottage decor is inspired by the colors of the sea, sand, and sky, plus there are large windows to provide an open and airy feeling. There is a fully equipped kitchen with a gas stove and smeg fridge along with a dining room overlooking Ardmore Bay. The spacious living area features a bay window, large TV, and couches for relaxing and enjoying the views. Guests are greeted with a welcome basket of fruits, breads, and snacks, plus, they receive access to all of the amenities available in the main luxury hotel. Continue reading below the photo.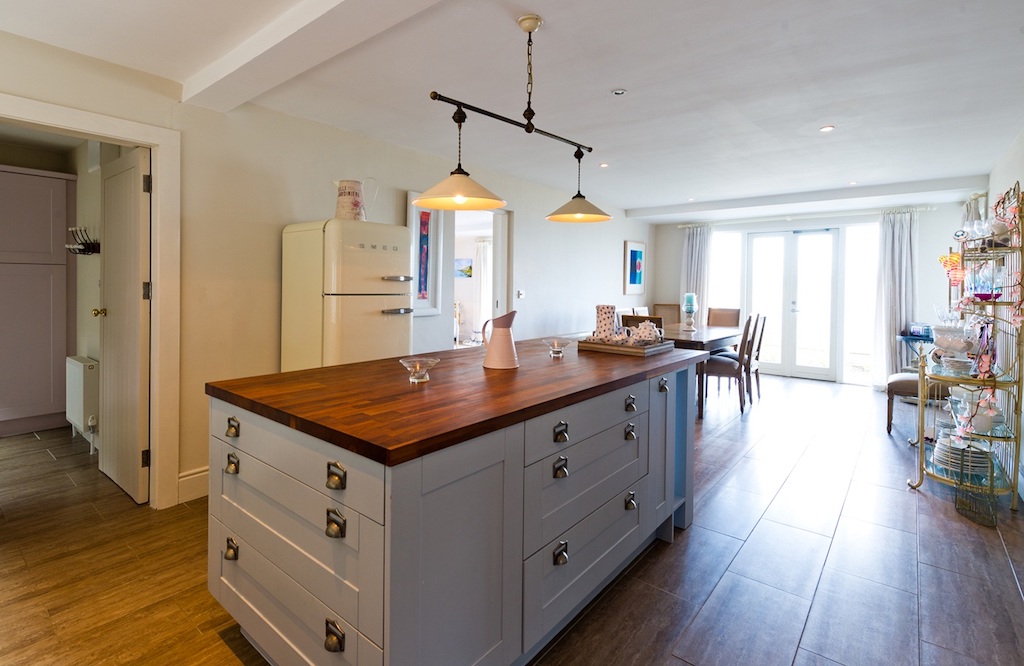 Close to Cork, The Cliff House Hotel was built in the 1930s. Transformed in 2008, the five star luxury hotel provides a seaside setting with Irish modern decor with white walls, sedum moss-covered roofs, cupa stone columns, and limestone terracing. Throughout the hotel there are specially commisssioned handcrafted glass works of art by Glasshammer and resin designs by Sasha Sykes. The cliffside property has an award-winning restaurant with an outdoor terrace ideal for dining outside while taking in the views of Ardmore's sands and dolphins in the water. Plus, there are championship golf courses nearby. 
Check rates and availability at The Cliff House Hotel Ardmore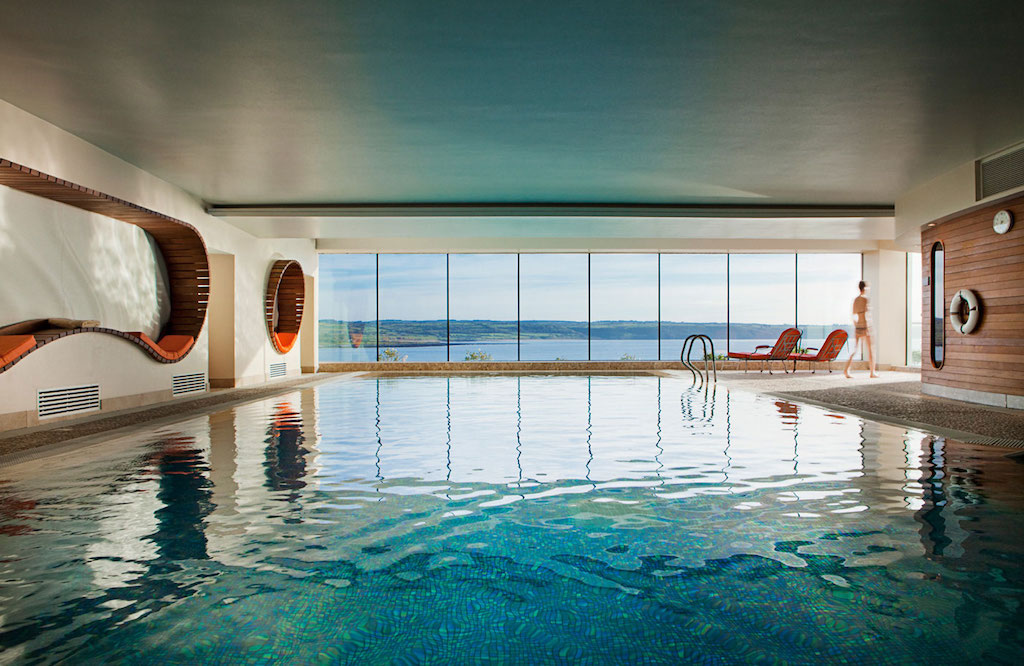 ---
Related Hotels

Situated on its own private Island, Waterford Castle Hotel & Golf Resort offers luxurious Castle accommodation in Ireland. One of the leading luxury hotels in Ireland which boasts superb 4 star hotel facilities, you can enjoy... more >>

An intimate, cascading five star luxury hotel sewn into the coast, overlooking the historic village of Ardmore, in West Waterford, Ireland. The Cliff House Hotel in Waterford is distinguished as much for its design and sea views... more >>