Blue for the Sky, Yellow for the Grain, Visit Ukraine!
---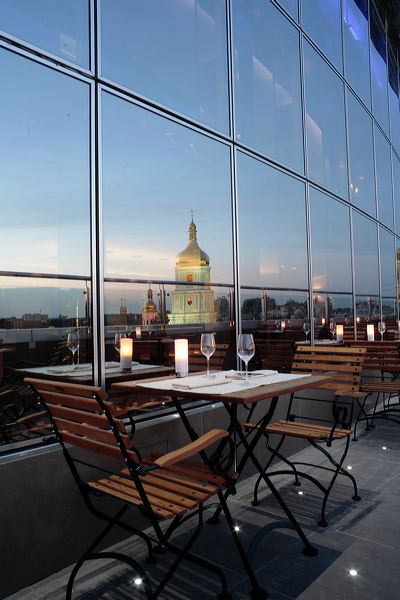 Ukraine (or Ykraina, as it is pronounced in the majority of the world), is a country that has some of the most incredible, lush hills rolling throughout its countryside and beautiful cobblestone roads throughout its cities. Granted, being Ukrainian myself, I'll admit that I'm slightly biased, but I guarantee you'll be awestruck by all Ukraine has to offer. Still don't believe me? I challenge you to visit the Breadbasket of Europe and see for yourself!
Kiev, Ukraine's capital offers everything and anything from fascinating museums, theaters, and ancient ruins, to contemporary buildings and breathtaking cathedrals. A wonderful hotel to consider for your stay in Ukraine is the Hyatt Regency Kiev. This luxurious hotel is located in the heart of the capital and is surrounded by the culture and history of Kiev's Old Town. Consider exploring Saint Michael's Golden-Domed Monastery and one of Kiev's most recognized landmarks, Saint-Sophia's Cathedral. Both attractions are walking distance from the Hyatt Regency Kiev. After a day of exploring the most beautiful monasteries and cathedrals in the world, consider perusing the diverse boutiques and shops on Kreshchatyk Street, where you'll find gifts and articles of clothing unique to Ukraine. Hoping to bring your kid(s) on your travels? The Hyatt Regency Kiev offers a phenomenal brunch on Sundays, complete with a children's playground, paint lessons, magicians, clowns, puzzles, and toys. Speaking of food, be sure to order pierogies (cheese and potato dumplings), and olivye (salad) during your visit, two of Ukraine's typical dishes that will complete your stay in the best country in the world!
---

Related Hotels