Image of the Day: Cloister at Sea Island
---
Cloister on Sea Island has been standard-bearer for southern grace and hospitality.
Generations of families, royalty and heads of state have found respite in the magnificent
coastal landscape. In turn, The Cloister on Sea Island pampers them with unparalleled service
and a legendary array of amenities, recreations and children's programs. The Cloister at Sea Island
s part of the Sea Island Resort complex - which includes The Lodge at Sea Island (a boutqiue hotel experience)
and the Sea Island Cottages.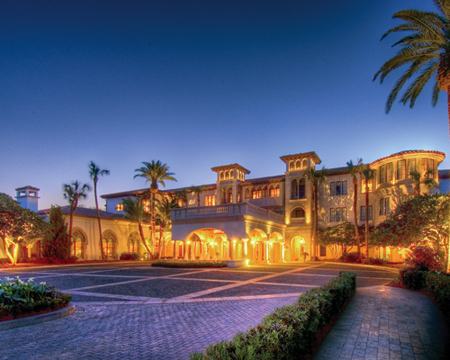 Book a stay at Cloister at Sea Island >>
---
Related Hotels

Sea Island, United States

For more than 75 years, the Cloister on Sea Island has been standard-bearer for southern grace and hospitality. Generations of families, royalty and heads of state have found respite in the magnificent coastal landscape. In... more >>