The Top 15 Luxury Hotel Destinations in 2012: #8 Rome
---
In the final days of 2012, Five Star Alliance is counting down the Top 15 Luxury Hotels and Resort Destinations Worldwide, as decided by you, our luxury travelers! Be sure to check in with us daily to keep up with our countdown and explore a few of the absolute best and most luxurious hotels in the world for your future travels!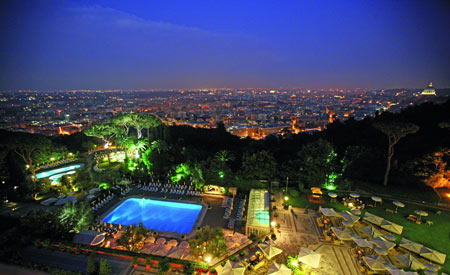 As of today, Five Star Alliance features 37 luxury hotels, in Rome, Italy.  Often known as The Eternal City thanks to its 3,000 years of rich history, Rome is also Europe's greenest city. Traditionally, Rome was built on seven hills: Palatine, Aventine, Capitoline, Quirinal, Viminal, Esquiline and Caelian.
What Makes Our Guests Love Rome?
-The Trevi Fountain and other landmarks such as the Colosseum, Spanish Steps, and The Pantheon are just a few of the ancient treasures to be explored. There's also the Vatican museum, which is the largest museum complex in the world of over 1000 museums and galleries.
-The food. A city that has an entire museum devoted to pasta takes its food seriously. Italian food is regional, so the dishes you find in Rome may be a delicious new discovery.
-Rome is easy to get to, thanks to the plethora of flights in and out of the city daily.  There's also world-class shopping, entertainment, and did we mention the food?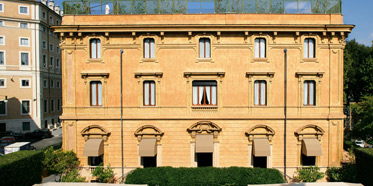 Where to Stay?
-As of this writing,  there is select availability for New Year's Eve in Rome. Ripa Hotel is offering nightly rates starting at EUR157,  Boscolo Aleph Hotel has nightly rates starting at EUR267,  and for those wanting to splurge, Hotel Villa Spalletti Trivelli (pictured) has nightly rates from  EUR1375.
-Plan now for your springtime in Rome. Nightly rates for late March-Early April range from EUR192 at Hotel Lord Byron to Grand Hotel de la Minerve at EUR289 to EUR361 at St Regis Grand Rome (pictured below).
Did You Know?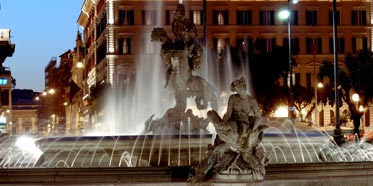 -Vatican City, which is located inside the city limits of Rome, is its own sovereign state, and is the smallest state in the world.
-The abbreviation SPQR can be found on many Roman statues, buildings, and military standards. It stands for "senatus populusque romanus." meaning "The senate and people of Rome
Check out all the best luxury hotels and resorts in Rome>>
Share this article:
---