Aroma Restaurant & Perks at Palazzo Manfredi
---
Set on the site where gladiator barracks once stood, Palazzo Manfredi is a luxury boutique hotel in the heart of ancient Rome. Providing an elegant retreat steps from the Coloseum, the building began in the 17th century as the villa for the Evangelisti family. Rebuilt in the 18th century, the villa was purchased by Count Goffredo Manfredi, who transformed the building into an exclusive luxury hotel. Learn more about the property below the photo.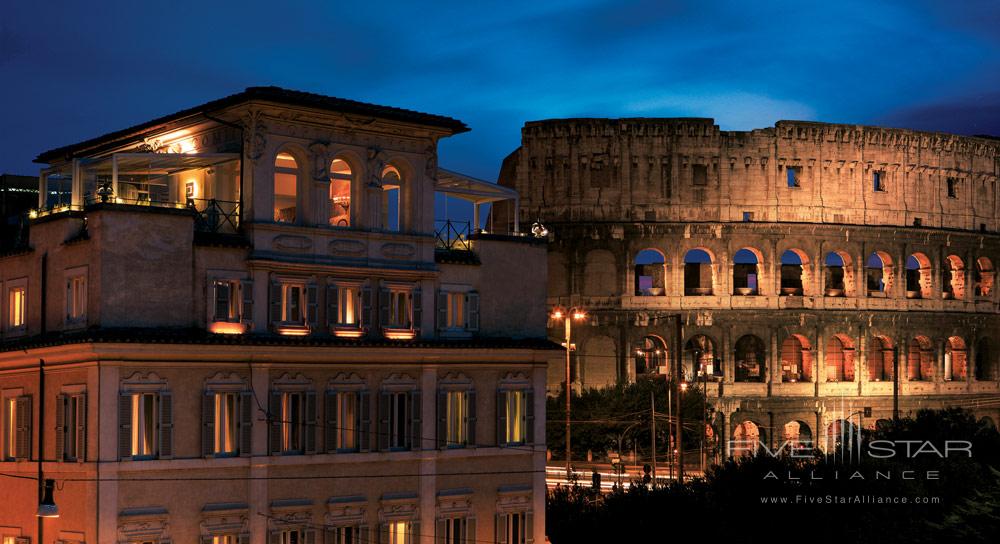 From the Family Suite with Colosseum views to the contemporary Ludus Magnus Suite inspired by the history of the Eternal City, the property provides a regal Roman setting. Continue reading below the photo.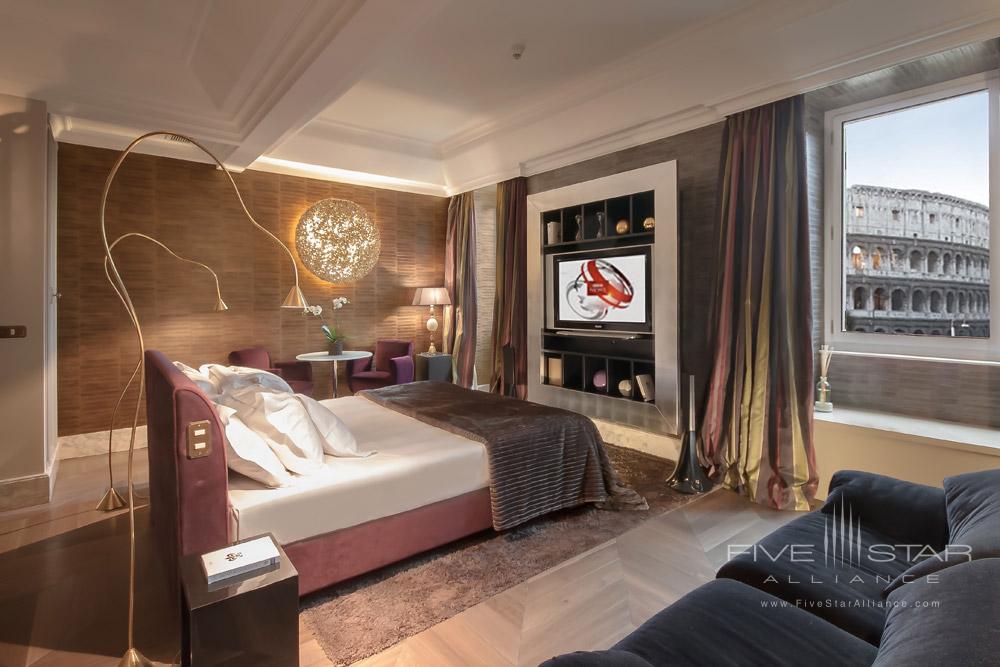 Opening in July 2019, the new cocktail bar, The Court, showcases unique city views with a menu of innovative cocktails using revolutionary techniques created by some of the most famous Italian mixologists. The new venue is set to serve exceptional drinks in a one-of-a-kind location from dusk to midnight.
One of the hotel's highlights is the award-winning Aroma Restaurant. Providing unparalleled Colosseum views from its picturesque terrace, the Michelin starred restaurant showcases classic Italian dishes in a quintessential Roman retreat. Featuring an idyllic setting for romantic dinners and private parties, the 40-seat restaurant is led by Roman-born Chef Di Lorio, who developed a menu marrying traditional Italian with fresh ingredients, while supporting sustainable fish, local produce, and regional meats. Each of the main courses revolves around pasta, with a feature of five different varieties. Learn about an exclusive Five Star Alliance Perk below the photo.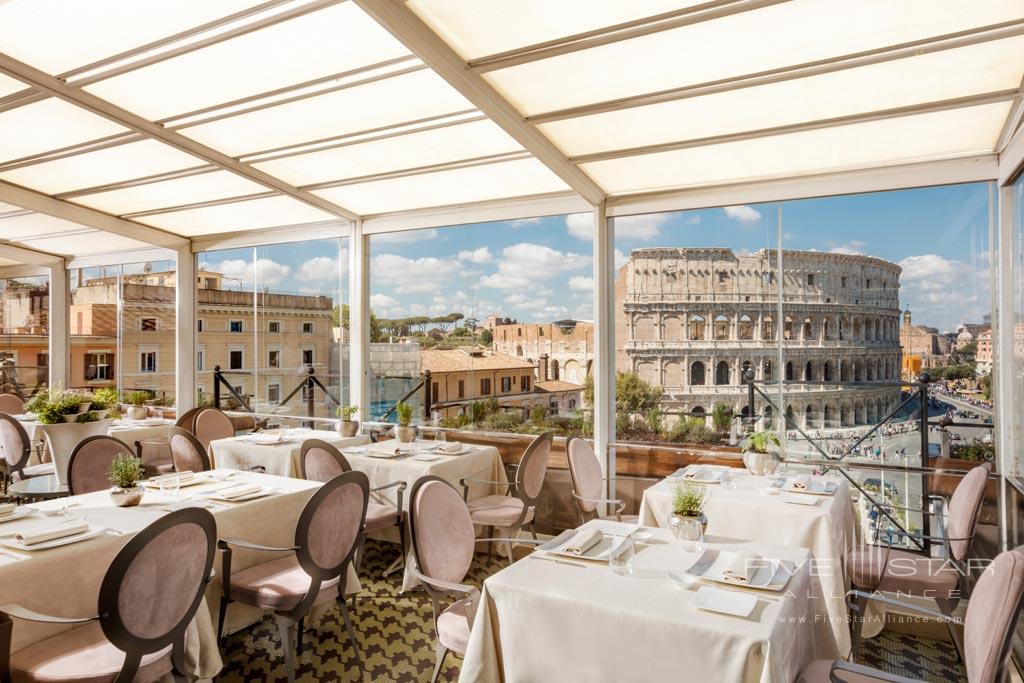 FIVE STAR ALLIANCE PERK: Guests booking through Five Star Alliance receive a complimentary welcome drink, daily Continental breakfast for 2 guests, and entrance tickets for 2 to the Colosseum, Roman Forum, and The Palatine Hill. Guests who book a one or two bedroom suite also receive a one way limousine transfer to or from the airport (not applicable to Junior Suite).
---

Related Hotels