An Insider Look at Carolina Inn
---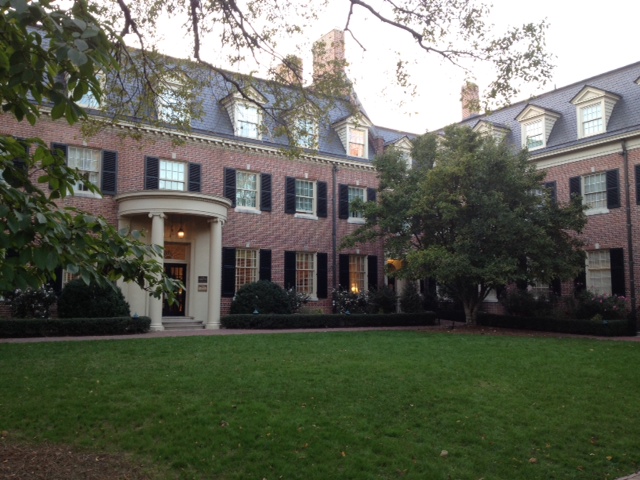 A member of the Five Star Alliance staff recently stayed at Raleigh's Carolina Inn. The Inn is not only a beautiful and unique downtown Chapel Hill icon, but architecturally represents the history of the south. Blending elements of antebellum Southern plantation houses with Georgian and neoclassical characteristics often found in the northeast, the Inn was originally designed after the Potomac River front of George Washington's Mt. Vernon.

Built in 1924 by John Sprunt Hill - distinguished alumnus, successful businessman and University trustee - the Inn's original concept was "to provide for the special wants and comforts of the University alumni... and University visitors". In 1935, Hill donated the Inn to the University of North Carolina at Chapel Hill with the stipulation that after meeting expenses, profits from the Inn were to be used for "the maintenance and support of the University library, and especially for the support of the collection of books and papers known as the North Carolina Collection." Mr. Hill's wishes are still carried out today as the Inn returns its profits to the University to support the University library.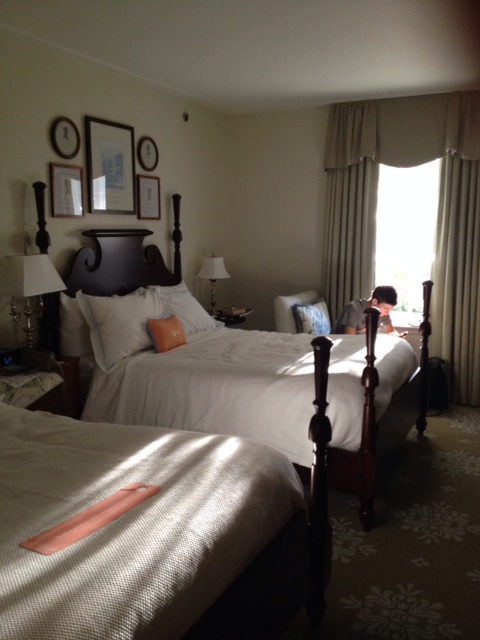 Here's the insider's report of her visit:
The hotel has a long history and dates to the 20's and was part of University of North Carolina for many years. The updates they've made in recent years are really nice and keep the historic feel of the hotel along with tons of decorations detailing various faculty and sports memorabilia from the school. I found one placard explaining how Andy Griffith, a UNC alumni, was discovered at the hotel doing a comedy routine while he was a student.

The Inn was larger than I expected and had a huge living room style lobby and a lot of nice meeting space.


The Carolina Crossroads bar was small but cozy. They seem to use the front porch for outdoor "tailgate" events. We didn't eat at the restaurant but it gets a lot of accolades.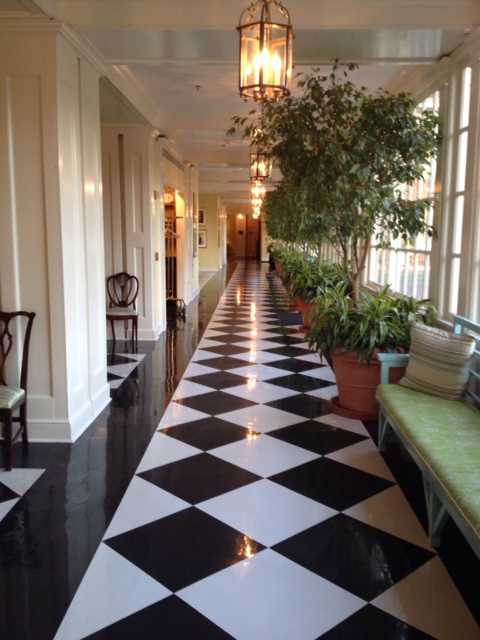 The room had two queen beds and was relatively spacious. The bathroom was small and there was no tub but it was nicely decorated. Because it's essentially part of the UNC campus, it's close to everything we needed to see at UNC and was also within walking distance of the downtown area for restaurants, etc. The free coffee in the am was a little bit of a walk from our room, but I managed. 
Rates at Carolina Inn currently start at $169 per night. 
View more rates, details, and more images of Carolina Inn >>
Share this article:
---