Oh, Those Summer Nights at The Boulders Resort
---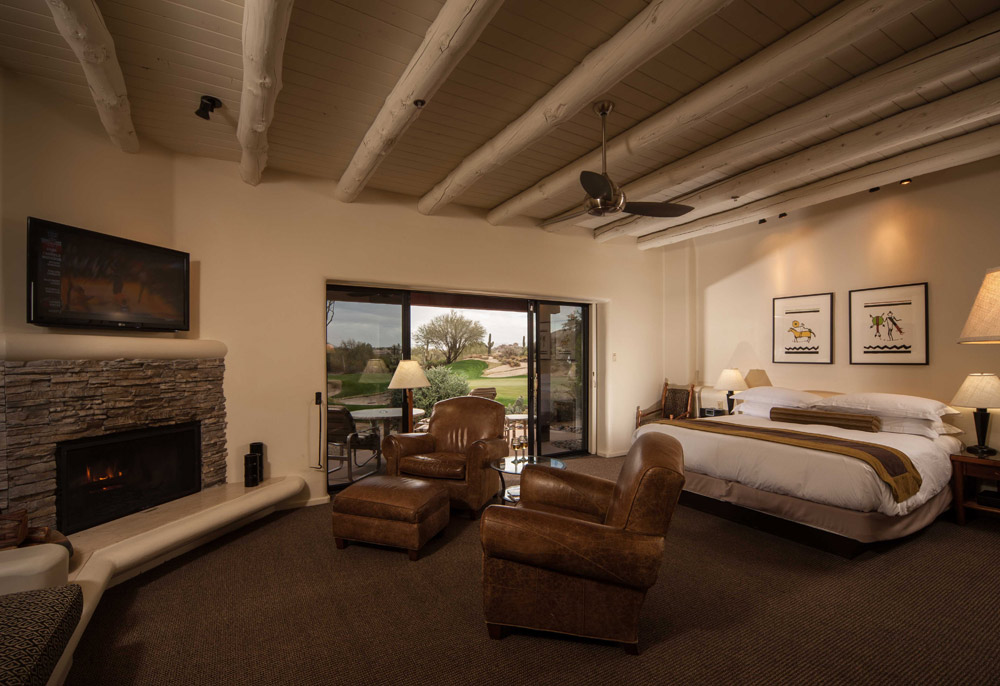 Summer is almost here! In honor of the season, The Boulders, a Waldorf Astoria Resort, has introduced several new programs for guests to enjoy. A luxury hideway tucked in the desert, The Boulders features 160 guest casitas and 61 one-, two- and three-bedroom villas, seven restaurants and a lounge, two championship Jay Morrish-designed golf courses, eight tennis courts, and a Waldorf Astoria Spa. 
Programs include:
-Night Bicycling. Go for a night bike! You'll use night equipment to see the desert as you've never seen it before, complete with thousands of stars and the fascinating nocturnal animals of the Sonoran desert. 
-Night Walking Excursion. Led by the resort's expert guide, guests use hiking headlamps and night vision monoculars to see the unique surroundings while learning about the geology, history of the area, and the desert flora and fauna. The tour is available for all ages and skill levels and is limited to 10 guests. Guests can cruise along on cycles or ride the resort's roller-coaster golf cart paths.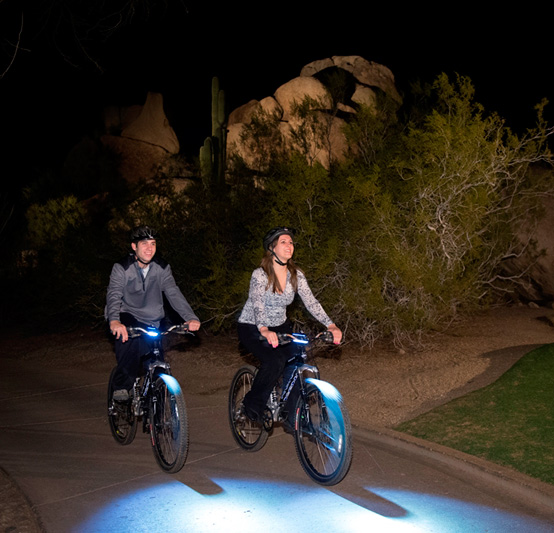 -Moonlight/Sunset Yoga. For those who want some additional stretch in their evening. yoga is held at Promise Rock, which is 2,288 feet above ground level. Watch the sunset from your Warrior II pose, or take in the panoramic views of the valley below as you embrace your Downward Dog.

Moonlight Massages. Relax and unwind both your body and your mind. Private nighttime massages are offered at the guest casitas (residences). They can even be held on the casita's patios for added privacy. 
-Moonlight Shaman Meditation. Get calm and grounded. The private meditation sessions are lead by the spa's resident Shaman in the authentic Tipi. 
-Celestial Spa Dinners.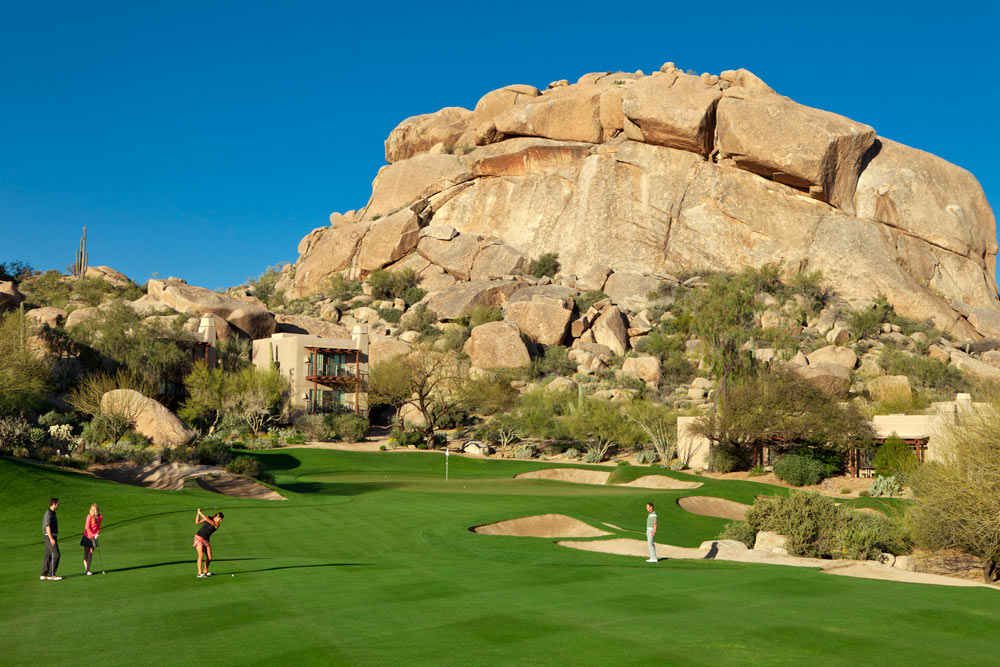 These sign-specific  wine dinners, planned by both the chef and astrologer, include a five-course dinner accompanied by fine organic wines from a featured winemaker. They are held, al fresco, at the spa's 5,600 sq. ft. Organic Garden.  The resort's resident astrologer Tom McMullan explains the symbolic language of Astrology as guests enjoy a gourmet dinner under the cool desert night sky.
-Stargazing. The spa can arrange for guests to observe the Arizona sky with the resident professional astronomer. View the planets, stars, constellations, and the lunar surface - canyons to craters - through a high-powered telescope. Guests guests can also rent a special constellation-friendly iPad for use on their private patio.
-Astrological Soul Reading. Guests can get insight into the story of their soul's journey through a personal astrological chart which is calculated by the guest's birth date, birth time, and birth place. The Astrological Soul Reading is performed by the spa's resident Astrological Consultant. The service helps to center and empower guests with the knowledge of what each individual brought into this lifetime to work on and where they are moving forward on each specific path. 
View rates, details, and more images of The Boulders Resort >>
 
---

Related Hotels