Teddy Bear Tea at Rittenhouse Hotel
---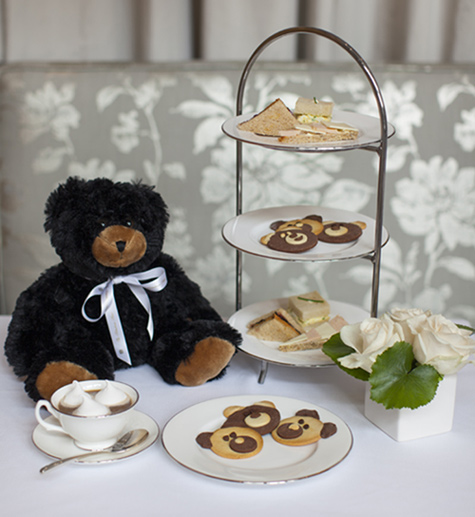 Gather up your kids for a special kid-friendly tea-time at Philadelphia's Rittenhouse Hotel.
From November 29th through December 31st 2013, children can enjoy a real-life tea party with their teddy bear friends at The Rittenhouse daily. With a child friendly menu and a complimentary Rittenhouse Teddy Bear, you will be sure to leave with a smile and a memory. Children's seating is at 11:30 am with Story time at 12:30 pm. Teddy Bear Tea is being offered at $60 for adults and $30 for kids. Advance reservations are required. 
The Tea Room bears the name of renowned painter Mary Cassatt, whose brother once lived in the mansion that is now the Rittenhouse Hotel. Amidst the rush of urban life, Afternoon Tea at the Mary Cassatt Tea Room offers an intimate daily escape and the continuance of an age-old tradition. The tea selection spans the world, from tisanes of local herbs and flowers to grand black and green teas of Asia. As accompaniment, Executive Chef Jon Cichon at Lacroix has crafted a selection of delightfully inspired and perfectly delicate sweets and savories with a view to seasonal ingredients and pairings with the wonderful teas.
Nightly rates at Rittenhouse Hotel from November 29th-December 31st start at $349>>
Share this article:
---