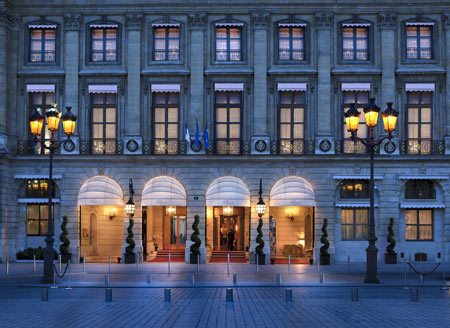 In the early '30s, fashion icon Coco Chanel moved into the Hotel Ritz Paris. She not only brought her luggage, she also brought her own furniture, including a beige suite settee and a chinoiserie folding screen. The suite where she lived for more than 35 years still exists. The 1,670-square-foot Coco Chanel Suite has two bedrooms and a living room and features Coromandel lacquers, Chinese furniture, baroque mirrors, and over-sized sofas with quilting created by Chanel. 
But Madame Coco wasn't the only celebrity of the time to call the hotel home. Ernest Hemingway also lived there, and one of the bars is fittingly named in his honor.  
The hotel is currently closed for extensive renovations, but is expected to re-open in late 2014 or early 2015. 
---