What to Know About the Restoration of the Waldorf Astoria New York
---
The iconic Waldorf Astoria in New York closed its doors in early March to undergo a massive renovation and restoration. While there's an extensive wait ahead, our sister publication, Luxury Travel Advisor created an article with more details about the hotel's major renovation. Read more below the photo.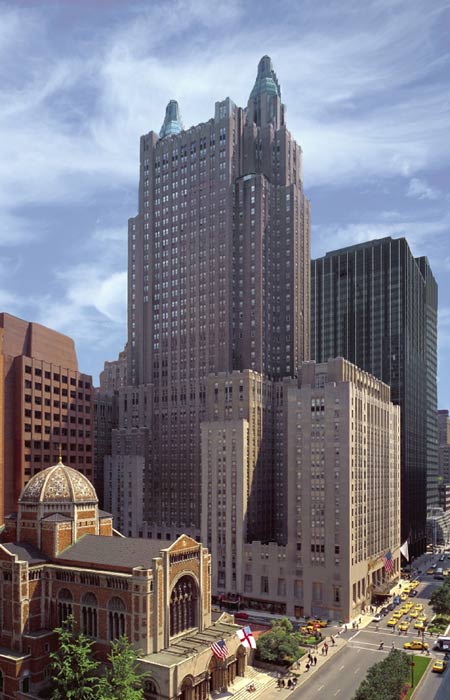 Waldorf Astoria: What to Know About the Upcoming Renovation
New York City's acclaimed Waldorf Astoria said goodbye to its last guests yesterday as it will undergo a massive two-year renovation. The hotel was purchased by Chinese Insurance group Anbang in 2015 for nearly $2 billion and is set to be transformed into high-end condominiums and a smaller hotel. 
NYC-luxury real estate expert Victoria Shtainer understands the unique opportunity that residences at the Waldorf will provide to New York City residents. The Waldorf Astoria has housed many celebrities, ranging from Marilyn Monroe and Grace Kelly to every U.S. president. The hotel also holds many secrets, such as track 61 which runs beneath the hotel and allowed Franklin D. Roosevelt to avoid the press. 
The renovation includes plans to take a portion of the tower and convert them to privately owned condos while retaining a portion of the hotel. Specific details about the condos have not yet been released but comments from Anbang execs hint at similarities to The Plaza, Baccarat and 30 Park Place. The project is an addition to what many call the "Midtown Cultural District" along with newcomers like 100 East 53 Street, which will soon be home to Jean Georges market, a new restaurant in place of the old Four Seasons space and other luxury developments.
 
Shtainer says this could be a push for higher prices, similar to those seen on the 57th Street "Billionaires Row" corridor, since Anbang's chairman Wu Xiaohui was quoted as saying "a potential buyer needs to have more than money to qualify for our apartments." 
---