Linguists Despair: The Source of Jeremy Lin Puns Moving to W Hotel New York
---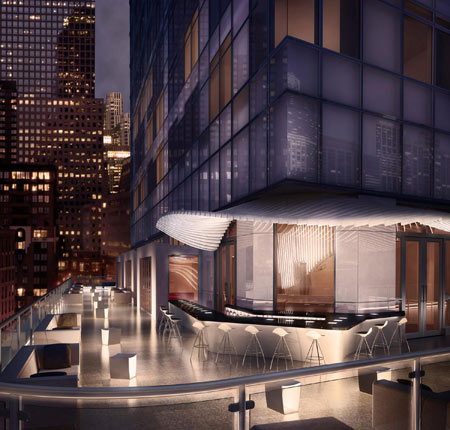 The locus of Linsanity, one Jeremy Lin, has finally made the move away from his brother's couch to accommodations more befitting the next big thing in the NBA. The linchpin of the Knicks offense has taken up residence in a rented 2-bedroom apartment at the W New York Downtown near the Financial District.   
So what's attracted the star to these five-star accommodations? The Sunhine Select Residences are no slouch, his suite coming with enough furniture to probably pay himself the last year of his salary.  His days of linoleum kitchen tiling are now well in his past.  He'll still be commuting to practice from the Trump Tower in White Plains, but he plans to spend much of his time at his new downtown apartment.
While his fans have been looking a little maudlin lately, knowing that the cinderella run had to have its hiccups, dropping two of the last three games to New Orleans and New Jersey, the hopes of New York still rest on his shoulders while he rests those shoulders in the W New York Downtown.   
---