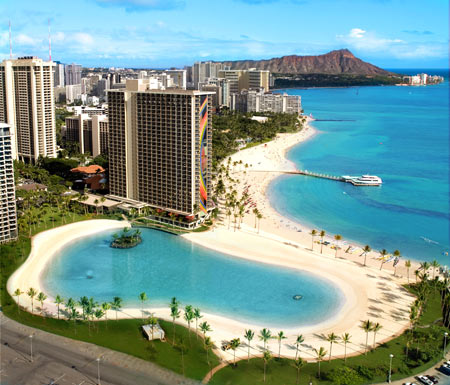 No more cheeseburgers in the wee hours of the morning? No more breakfast in bed? That's the terrible future suggested by a recent Crain's New York Business news item picked up by Gawker. According to the Crain's piece, written by Lisa Fickenscher, Gotham's largest hotel, the New York Hilton Midtown, will discontinue room service in August. The hotel cited rising costs and declining popularity for the move.
The Hilton isn't the first hotel in the chain to get rid of room service, the Hilton Hawaiian Village (pictured left)eliminated room service in October 2012.
Guests won't go hungry though, the hotel will open a cafeteria style restaurant called Herb n'Kitchen where guests can grab a meal.
Share this article:
---