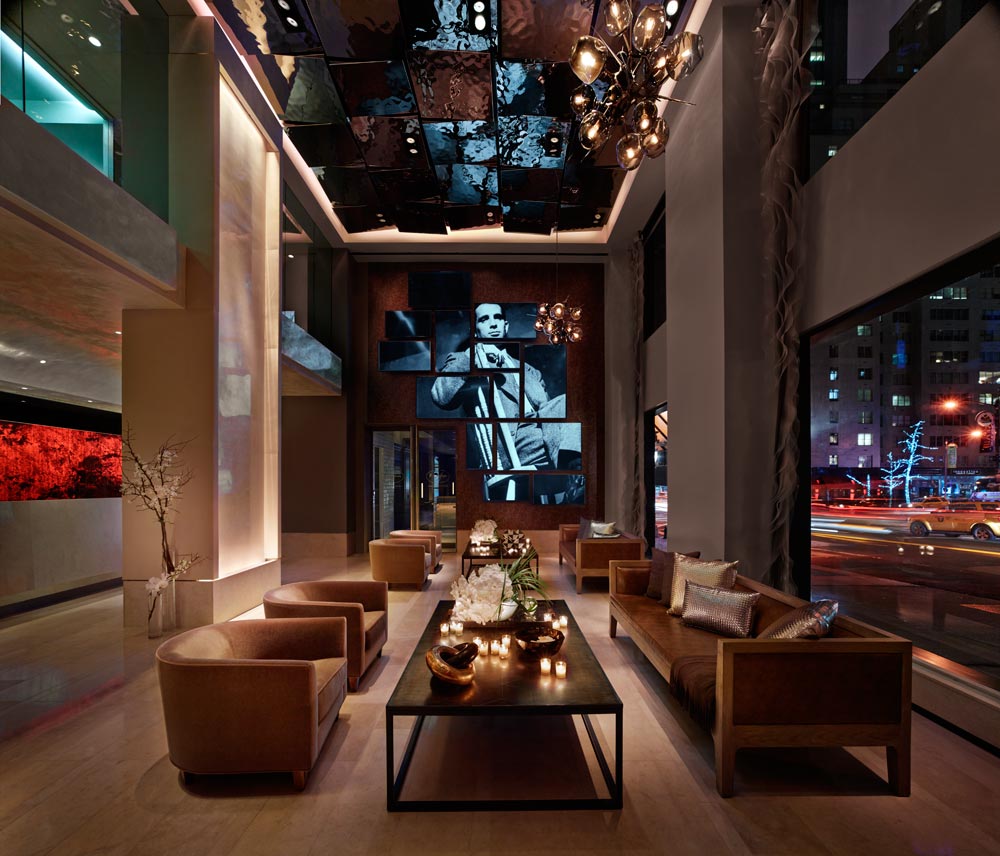 It is universally acknowledged that New York City is one of the most unique cities in the world. This city encapsulates the epicenter of culture and art stateside, with many historic and famous landmarks and design elements that make New York City quintessentially, New York City.  So where does one stay to experience the elegant NYC fabu-luxe life?
Enter The Quin Hotel, which opens its doors in September 2013. The 198-room boutique style hotel is located in one of NYC's prime time real estate spots at 101 West 57th Street, making it easy to access the famed NYC landmarks that make this city so legendary. The aesthetic and sophisticated-cultural specific design elements to NYC are reflected in the hotel's architecture, which can be seen within the walls of its original beaux-arts architecture that it shares with Carnegie Hall.
The hotel also brings New York fashion trend of bespoke to its furnishings and amenities. With views of the New York skyline, equipped with DUX beds, FRESH spa products, personal Nespresso machines and much more, The Quin Hotel is an oasis of luxury.
View rates, details, and more photos of The Quin Hotel >>
Share this article:
---