Conde Nast Traveler Gold List 2012: Andaz Wall Street
---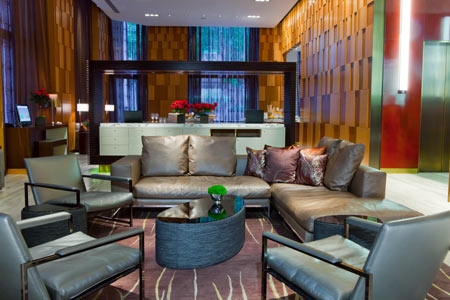 We understand that no one aims to come in second place; there is no recognition for mediocrity. We at Five Star Alliance know better than anyone the importance of offering the most luxurious resorts in the world, so we notice what's going on in the industry, and it matters to us, because it matters to you. We work hard to offer you the best in the industry, and we'd like to welcome you to our second blog series where we feature the best and most luxurious resorts in the world. But don't take our word for it. These resorts have been recognized as the best in the business and have made the prestigious Condé Nast Traveller Gold List 2012.
The Condé Nast Traveller Gold List 2012 is the eighth of their annual lists, and the hotels chosen by their team of editors and experts are the best for service, food, location, rooms, leisure facilities, ambiance, and design.
This entry in the Gold List is a special property indeed. The Andaz Wall Street is a boutique hotel located in the heart of Lower Manhattan, and it stands at the forefront of a design renaissance sweeping the area.  Rather than a traditional lobby, the Andaz features a lounge space that combines the check-in counter with a contemporary conversational feel. You don't check-in, you relax and even have a drink with a concierge.  This transformation from business to leisure is precisely what the hotel embodies; its clean lines and remarkable efficiency are always the result of impeccable design. In many ways, the Andaz Wall Street is the iPod of New York hotels: It's not that it's fundamentally redesigned the hotel experience, but at every turn it's just a little bit more intelligently designed, a little smoother, and a little more elegant.
---