Travel Lust: Where Are You Traveling This Summer?
---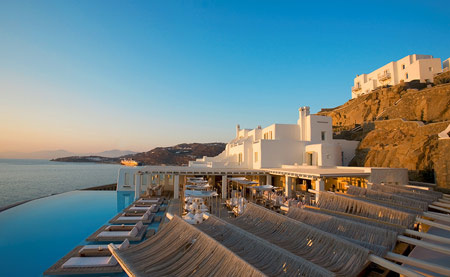 Here are Five Star Alliance, we've got summer travel on the brain. From the beaches of South Carolina to the Greek Isles, we're dreaming up our next getaway. (Top of our list? A piece of paradise on the French Riviera called Eze village.) We're not the only ones with travel lust. The editors of Daily Candy recently published their top picks for summer vacation. Read away:
Emily W., assistant editor: Mandarin Oriental, Prague, Czech Republic: A dose of old Bohemian splendor and a spa of epic historical proportions — like this one inside a renaissance chapel — should just about do it.
Karen, senior editor: Blackberry Farm, Walland, Tennessee: I want to get my hands dirty at the farm. And by that, I mean I want to pick veggies from the gardens at the Smoky Mountain Table culinary experience.
Evvie, Los Angeles editor: Cavo Tagoo, Mykonos, Greece: Anyplace I can get a massage while eating nachos. That's a health code violation, you say? Okay, then anywhere in the Greek islands.
For the fulll list of dreamy getaways, check out the article.
---