Cities You Should See: Munich is More than Beer, But It's That, Too
---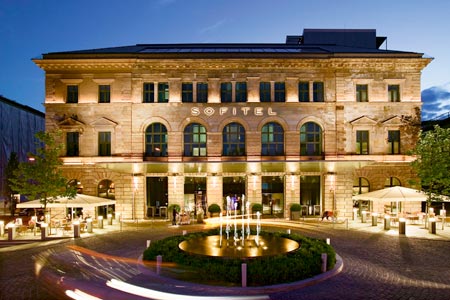 I'm not sure there's a city in the world that gets stereotyped more than Munich. While it's certainly iconic for the fine German beer that flows freely from its taps, Munich is so much more than gardens of alcohol. Long the seat of Bavarian culture, Munich is the center of German tradition. For a lot of us that means fine beer and maidens donning dirndls, the traditional Bavarian dress you've seen in every German tourist brochure since Gutenberg invented the printing press. But as much as Munich has been reduced to stereotype of itself by the outside world, once you get beyond that, there's a real heart to it. The medieval town is remarkably preserved, down to the clockwork performance of the city hall's belltower. The English garden the accompanies is the royal residence is glorious to walk around in and even boasts its own outdoor Biergarten around a Chinese tower built in the center of it.
Of course, as much as I'd like to get beyond the stereotypes of the beer maidens handing out liters like it's nobody's business, I would be remiss if I didn't go into just how the beer culture pervades this uniquely German city. Munich has embraced its stereotype, and beer houses like the iconic Hofbrauhaus offer everything that you could want out of a kitschy but simultaneously authentic drinking experience. The waitresses can carry at least eight liters of alcohol at one time, and you would be hard-pressed to find a vegetable on the menu that's not a potato. In many ways, Munich is the distilled essence of all that is traditional about Germany.
The city itself is not large and almost any hotel will give you great access to all that it has to offer. Most of the big brands have left their mark on the city and some great independent hotels like the Bayerischer Hof join them in offering luxurious beds to sleep off your hangover. Munich is a city that revels in its wholehearted kitschiness, and there's a certain honesty to that that draws you in the ritual of the city.
---