Five Star Alliance Favorites: The Post Ranch Inn
---
We sift through newsletters, promotions, updates, rants, raves, and reviews to find the absolute best luxury hotels in various categories. Our team of luxury travel experts certainly knows a thing or two about what's considered to be an exceptional hotel, so we've put our top picks together to create a list of Five Star Alliance Favorites!
Courtney, our General Manager here at Five Star Alliance, has voted the Post Ranch Inn in Monterey, California as her dream hotel. The photos below speak for themselves, but if you're more of a facts person, here's a little information about this incredible property.
- Nestled on the cliffs of Big Sur, California, the Post Ranch Inn provides the ultimate romantic getaway.
- This hotel only has 30 rooms, and each features either an ocean or mountain view.
- Each room has a king-size bed, wood-burning fireplace, indoor spa tub, private deck, stereo, and a digital music system with forty-five channels.
- Guests can enjoy the complimentary wet bar and mini-bar with snacks, juices, and a half bottle of red and white wine.
- There are no televisions or alarm clocks in the guestrooms which allows guests to fully disconnect, relax, and rejuvinate.
- This is an adult-only hotel, and the minimum age for guests is 18.
- Known for its architecture, the Post Ranch Inn features some rooms that are nestled in the mountain side while others are built on stilts among trees!
- There is one lap pool, a heated basking pool overlooking the ocean, and an award winning spa facility.
Explore more photos, availability, and rates at the Post Ranch Inn here. >>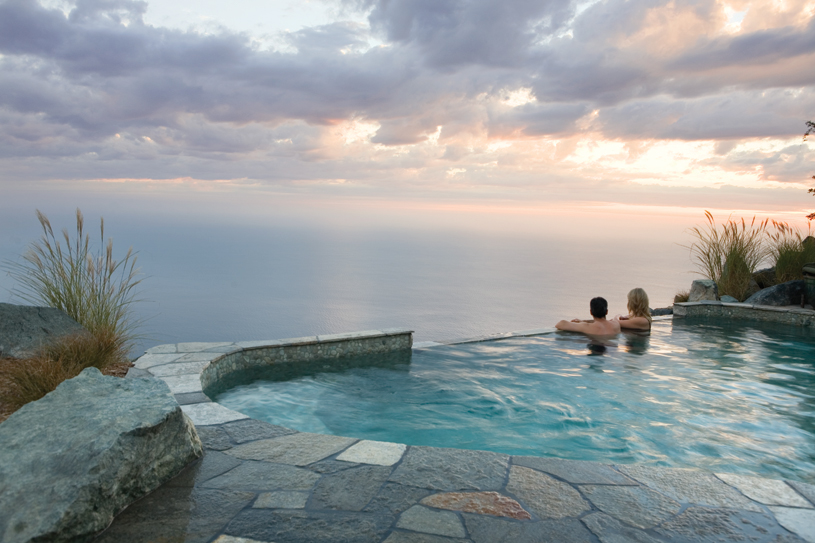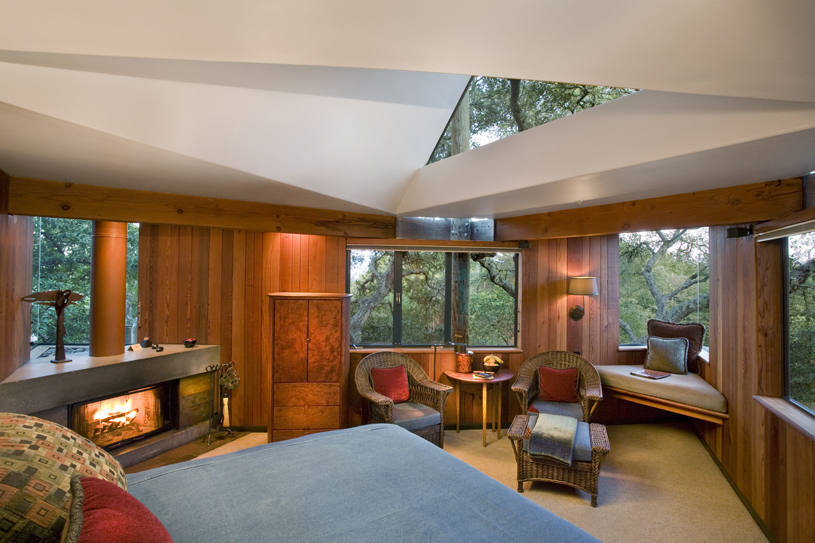 ---