Impawsibly Luxurious: The Resort at Paws Up
---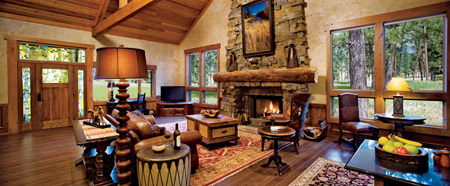 If there was ever a hotel name that invited a pun, it's the Resort at Paws Up, and I'd like to pay proper tribute to that. Maybe your life has gotten a little hectic recently; things are moving a little too quickly, and it feels like everything is getting away from you. What you need is to take a step back and abandon the rat race; take a pause from your normal life. Or maybe you have a bunch of friends, and you're looking for a getaway to the Montana wilderness. Well, the Resort at Paws Up has room for your whole paws-e. Really, the pawsibilities are endless. Whew. That was exhausting. And I've even avoided making any pet jokes...
Now that we've gotten that out of our systems, we can move on to the business of describing exactly what makes the Resort at Paws Up unique besides the name. A lot of resort promise a wilderness experience, but you're really just two miles out of town and their wild forest is a five acre manicured lawn.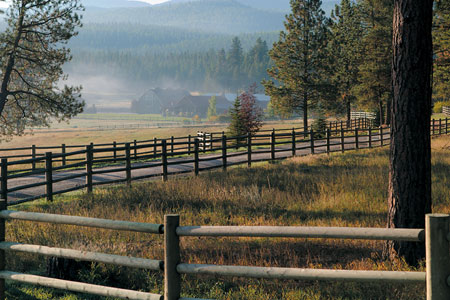 Well, Montana is literally derived from the Spanish word for mountainous country, and the state animal is the grizzly bear. The wilderness in Montana doesn't mess around, and neither does Paws Up. The property has a number of different cabins avaiable from the meadow to the mountainside, and there's even an outdoor tent city if you want to really rough it. All this makes it sound like I'm describing something very different from the classic luxury resort, but don't let me fool you. The Resort at Paws Up constantly has luxury in mind; it just recognizes that even those who enjoy their five star dining and top-notch spa facility have come for the outdoors as much as the high thread count. In fact, I would argue that there's nothing lost on the luxury experience, but the surroundings are more real, highlighting the local freshness of cuisine homemade from local flora and fauna, like their unbelievable huckleberry toast. If you want your luxury to come with wilderness, or your wilderness to come with luxury, look no further than the Resort at Paws Up, where you'll get the best of both worlds.  
---

Related Hotels