Southern Hospitality and Comforts at River Inn at Harbor Town
---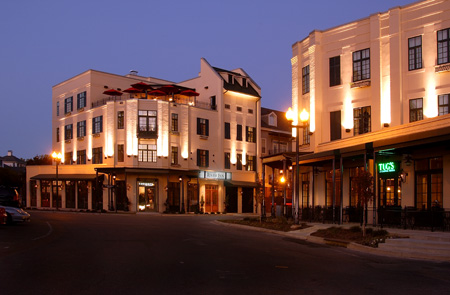 Close to the Mississippi River, travelers will find River Inn of Harbor Town, a small boutique hotel nestled in all of its old south meets classic European glory. If you are a looking to explore all things southern, then look no further.
Delight in an elevated sense of luxury in one of the 28 beautiful guest rooms and suites, draped in rich Southern and European decor. Watch the sun set with sweeping views of the majestic Mississippi River from a flower-boxed open window in the privacy of your room or suite. Relax with a book and a glass of port served in the library-style seating areas situated on each floor. 
An ideal place known for its serene atmosphere, River Inn at Harbor Town's services ensure that guests will revel in all the southern comforts. Guests can also enjoy southern cooking at the Paulette's, a Memphis institution. River Inn's rooftop terrace overlooks the majestic Mississippi River, and the view in the opposite direction is a panorama of the Downtown Memphis skyline. Guests can enjoy hors d'oeuvres, cocktails, and the pink and blue hues of a spectacular Mississippi River sunset.
View rates, details, images of River Inn of Harbor Town>>


Share this article:
---

Related Hotels