Fine Dining and Other Culinary Adventures at Constance Le Prince Maurice
---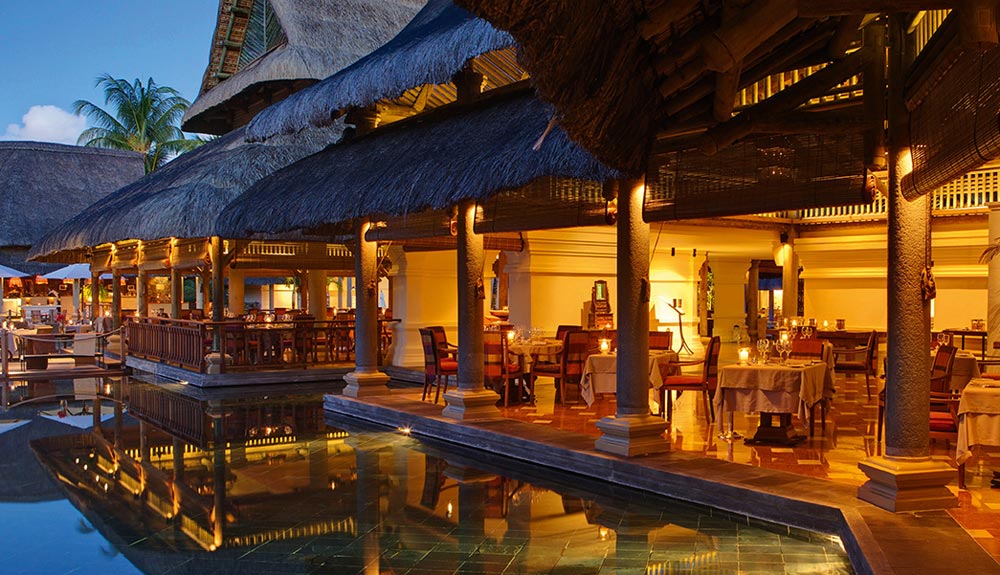 Culinary choices at Constance Le Prince Maurice are just as terrific as the resort itself. To start, guests can savor fine dining and discover Constance's philosophy of food with a light Mauritian twist at Archipel restaurant. Here, beautifully crafted food is served in an elegant setting with a view out across the beach or the infinity pool. Wine pairings add an additional flavor to the meal. It is open for breakfast, lunch, and dinner. It offers a la carte menus and themed buffet dinners. A new wine cellar adjoining the Archipel restaurant has a capacity of 25,000 bottles from around the world. The cellar includes a dedicated area for wine tasting accompanied by cheese and charcuterie.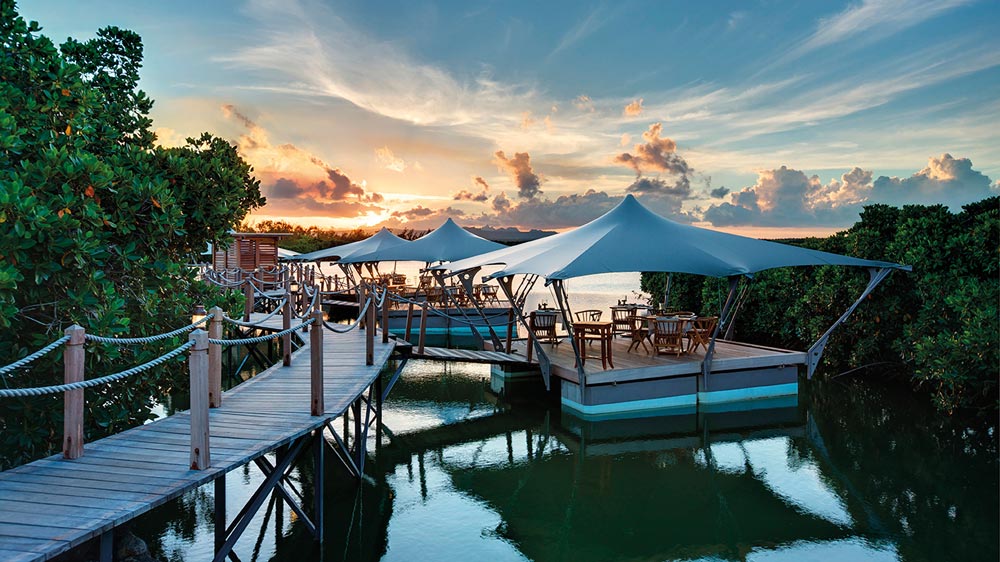 Le Barachois is an unique floating seafood restaurant comprised of five decks, located amongst the natural fish reserve, which is reached via a wooden pathway. Le Barachois overlooks the lagoon with an unspoiled view of a mountain range - the sunset is breathtaking. It is an incredible spot with a beautiful and peaceful atmosphere where guests can enjoy an aperitif before dinner while listening to relaxing music and enjoying the beauty of the surroundings. The restaurant is open for dinner only.
Asian Restaurant. situated in the Laguna Bar area, offers for lunch and dinner a selection of sushi, sashimi, maki, and dim-sum as well as other Asian specialities.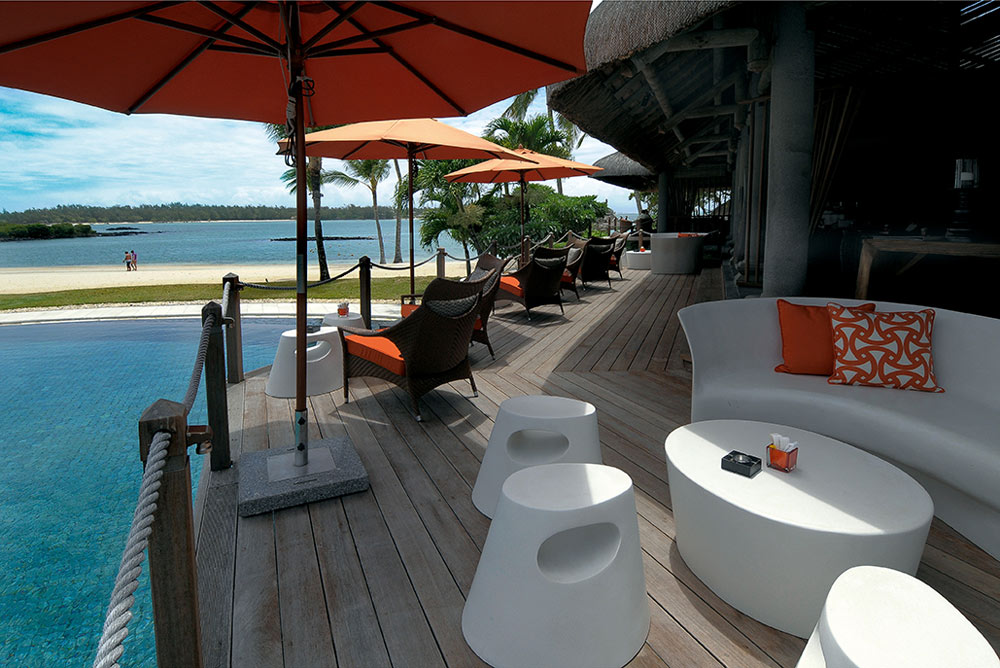 Situated in the main building, The Laguna Bar overlooks the pool and the beach and has two sundecks. The bar serves perfectly mixed cocktails and has live entertainment every night.
The trendy Lotus Lounge Bar is located in the main building, adjacent to Archipel restaurant. It is ideal for an aperitif before dinner and after dinner drinks in an elegant and intimate atmosphere. 
Book your table at Constance Le Prince Maurice >>
---