Sustainability and Six Senses Laamu
---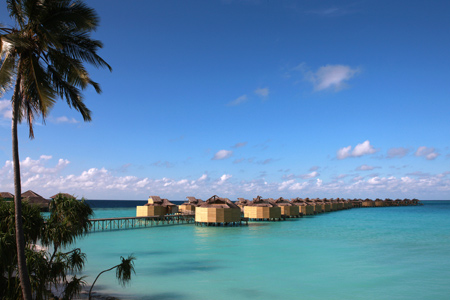 Six Senses Laamu wants the earth to have as good an experience at their resort as the guests do. The luxury resort is committed to reducing its ecological and carbon footprint.

Here's a few of the green initiatives at the resort:
- All villas have been designed to take advantage of passive cooling and overhanging roofs creates shade for the windows, thus reducing the need for air-conditioning. Where air-conditioning is required, only low energy units are used.

- Freshwater production works through reverse-osmosis desalination, whereby pressurised seawater is filtered via a semi-permeable membrane – an energy-intense operation. To reduce this energy consumption, an innovative energy recovery system (ERI) uses the brine's energy to pressurise seawater to the same pressure as the brine. This installation makes the desalination process much more efficient.

- Suppliers are asked to reduce packaging when delivering supplies.

- Printing paper is eco-labelled or recycled and the reverse side of printed paper is used for notes.

- Guests are given re-usable glass water bottles rather than disposable plastic bottles.

- A recycling corner where waste is separated into paper, plastic, metal, glass, organic waste, and toxic waste. A compactor reduces the space required to store the waste before it is sent for recycling and proper handling.

- A composting site takes food waste from the kitchen and restaurants composts it with garden waste. The composting soil generated from this activity is reused in our landscape and gardening.
 
View rates, details, and more images of Six Senses Laamu >>
---