Themed Suites at Grand Hotel Mackinac Island
---
Perched on a bluff overlooking Lake Huron, the Grand Hotel Mackinac Island is steeped in history. Built in 1887, the elegant property is located between the upper and lower peninsula of Michigan on the car-free Mackinac Island. Providing guests the opportunity to step back in time with horse drawn carriage rides, the 390-room hotel offers more than three dozen themed suites, which offer unique accommodations and one-of-a-kind style including the Lincoln Suite and the Hollywood Suite. Read more below the photo of the hotel.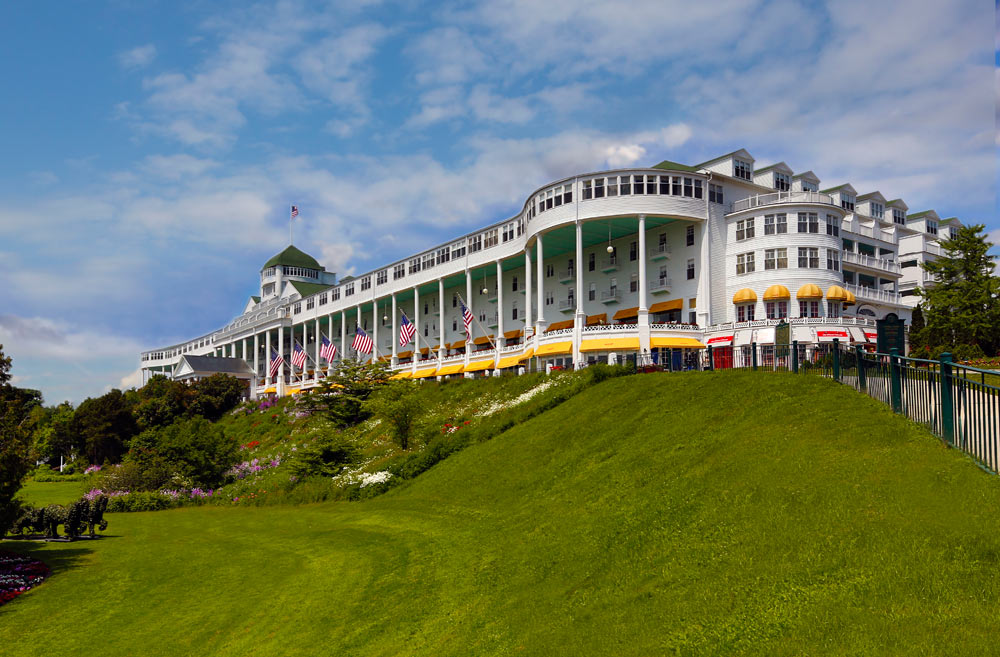 For an ultra-luxe stay, six of the hotel's themed suites are Two-Bedroom Suites with Parlors. These accommodations include the Presidential Suite, which features an elegant setting with antiques, photos, and paintings of U.S. Presidents, and an elegant parlor with a regal emerald green color palette. There's also the Cupola Suites which debuted in 2015 when the property began restoring the hotel's original dormers from the late 1800s. Work is currently ongoing, and new Cupola Suites will be added in the 2017/18 offseason. Continue reading below the photo of one of the hotel's suites.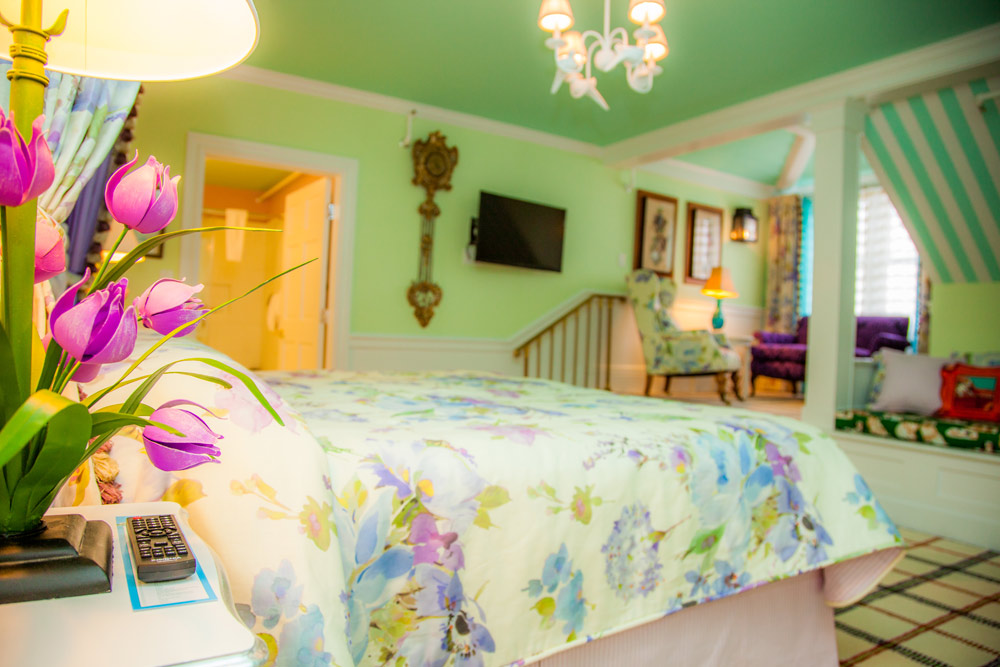 In addition to the suites, the hotel's Masco Cottage is a four-bedroom private residence with an exclusive entrance. Guests staying within the cottage can arrange private dinners prepared by a personal chef, relax in an outdoor hot tub, play games on the Wii gaming system, and experience cocktails and hors d'oeuvres within the privacy of the summer cottage. They also receive discounts on ferry boat tickets and charter air services. 
The historic, award-winning property has been family-owned for three generations, and is a National Historic Landmark. Celebrating it's 130th Anniversary Season in 2017, the Grand Hotel offers old world elegance with afternoon tea in the parlor, dressing up for dinner (the hotel has a dress code), and nightly dancing to the sounds of the Grand Hotel Orchestra. For those seeking relaxation, the hotel offers the world's longest porch with rocking chairs and panoramic views of the Straits of Mackinac. Read more below the porch photo.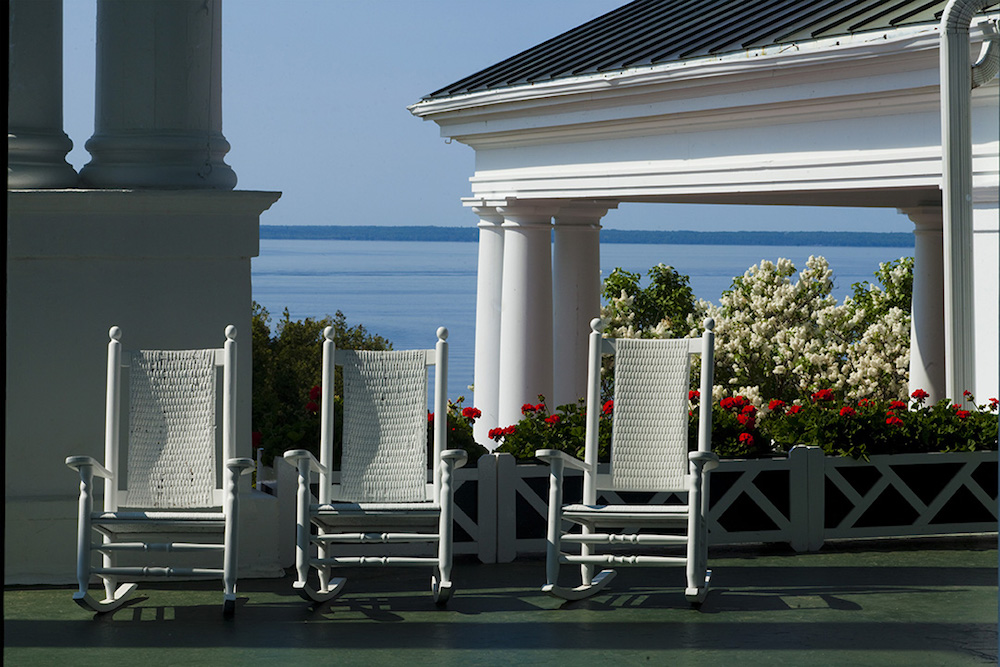 Check rates and availability at the Grand Hotel Mackinac Island
---
Related Hotels

Mackinac Island, United States

Every year since 1887, Grand Hotel has welcomed guests to Mackinac Island. Mackinac Island is located between the upper and lower peninsula of Michigan, and the hotel sits on a bluff overlooking Lake Huron. Grand Hotel has always... more >>