What Transpired at the Hotel Wilshire?
---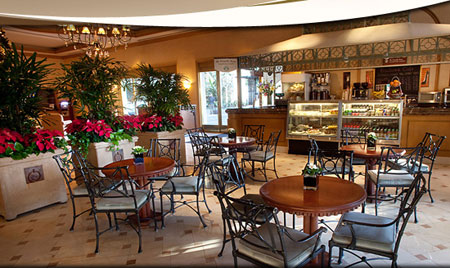 Jenna Talackova is a controversial figure and an amazing one at that. A symbol of the movement for trans rights, the famous transgender was recently removed by Donald Trump from his Miss Universe competition after it was made public that she entered the competition as a transgender, a complicated move to arbitrate since she clearly identifies wholly as female, so to speak of her as subverting the rules of the competition misunderstands it.  And it's certainly not a case of taking advantage of anti-discrimination; Miss Talackova is gorgeous and everything that the Miss Universe pageant looks for, which in and of itself challenges negative preconceptions about transgendered people.  Fortunately, after a public outcry, they reinstated Jenna Talackova in the competition.
Now Jenna Talackova is out and about, furthering her modeling career at the Hotel Wilshire, and she's been barred from something else. Only this time, it has nothing to do with discrimination, just an unauthorized photo shoot.  She and her entourage arrived at the Hotel Wilshire with cameramen in tow, ready to take some model shots. However, the room they had been offered was not ready for them, so they moved up to the pool deck without authorization and began a shoot alongside the hotel's lovely restaurant.  The hotel shut it down for the sake of the guests dining in their establishment and Miss Talackova had to move inside to another prepared room where she could continue her photo shoot.  This is a star I'm following with interest, and I'm happy to see her making use of a great Los Angeles establishment in the Hotel Wilshire.
Via HotelChatter.
---