Did You Know? Chateau Marmont
---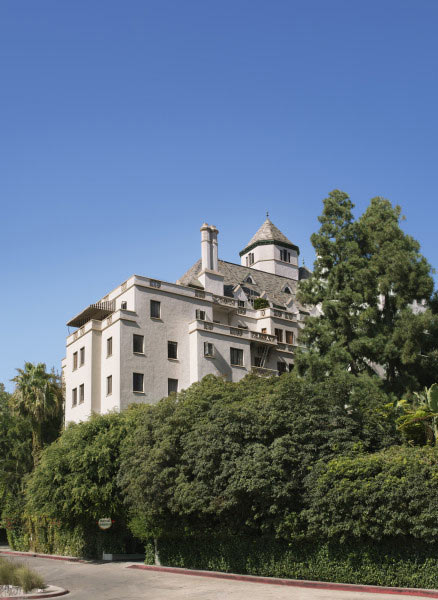 Modeled after an infamous royal residence in France's Loire Valley, Chateau Marmont opened its doors in 1929. It was originally a luxury apartment residence, but was converted to a hotel during the Great Depression. The hotel was acquired and restored in 1990 by André Balazs. The hotel has become a celebrity in its own right. 
The hotel is popular with celebrities both for its iconic appearance and its private accommodations. Each of the sixty-three rooms, cottages and bungalows are a home of their own. The majority have full kitchens, sitting areas or living rooms, some have formal dining rooms, balconies and private terraces. The scale is gracious from a long gone era, perfect for hosting an impromptu party-thick soundproof walls ensure privacy.
In 2010, Sofia Coppola directed her movie Somewhere at the hotel. The opening scene of The Canyons was shot at the Bar Marmont. Other celebrities would have produced work at the hotel include Hunter S. Thompson, Annie Leibovitz, Dorothy Parker, Bruce Weber, F. Scott Fitzgerald, Tim Burton, and Jay McInerney. Legendary actor Robert De Niro is well-known for his penchant of often retreating to one of the hotel's two penthouses. 
View rates, details, and more images of Chateau Marmont >>
---