Bazaar-o World: Extraordinary SLS Hotel/José Andrés Restaurant Is Going Global
---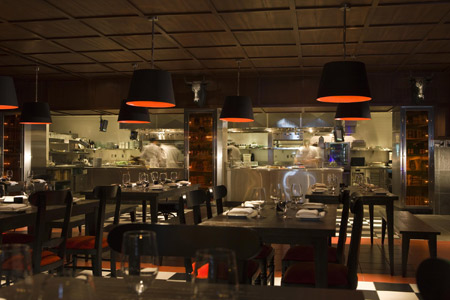 Being a Washington, DC, local, I can't help but fall in love with the cuisine of José Andrés, the James Beard Award-winning chef and restaurateur. He has pioneered the field of molecular gastronomy by cleverly manipulating texture to subvert our expectations. For instance, at his signature DC restaurant, Minibar, instead of a salt-lined margarita glass, you can expect an aerated salty sea-foam floating above your drink. His visionary view of food's potential to surprise and entice has inspired a new direction in the culinary arts.
So when I heard that his SLS Hotel restaurant in Los Angeles, the Bazaar, is thinking of going global with its brand, I practically jumped out of my chair in anticipation. José Andrés is already slated to open another establishment at the upcoming SLS Hotel in South Beach, Florida, and Robbie McKay, Director of Communications for SBE, the luxury hospitality group who owns the Bazaar, says that they have their eye on the DC market as a possible next location. Keep an eye out on this one folks. This is a hotel restaurant that is far more than the standard luxury fare.
For now, you can only dine at the Bazaar at the SLS Hotel at Beverly Hills.  It's well worth the trip.
Via Tim Carman (@timcarman) at the Washington Post.
---