Baby Claridge's: London Hotel Super Kid-Friendly
---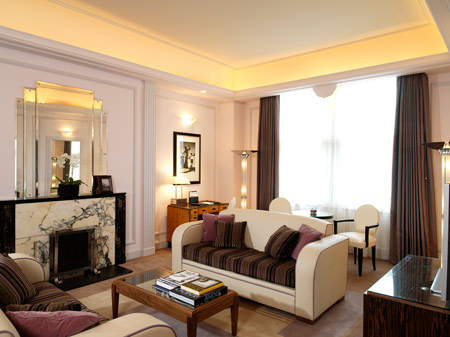 Claridge's and children go together like a horse and carriage. Claridge's Mayfair Hotel is offering a new child-friendly package of toys and games to keep your kids entertained while you enjoy their fine dining or luxury spa options or just want to lie down and have a nap. The kit includes an adventure checklist of things to do around the hotel or in the room, like riding the escalator or brushing your teeth, a card game called "I Insist," wind-up flying butterflies, and a Make Your Own Hotel kit that allows you to, well, make your own hotel with the cunning use of stickers.
And in case you're a fan of reality tv, Claridge's can entertain you, too, when you dine at Gordon Ramsay, the restaurant imagined by the new Chef/Reality Star.  Starting a new series where he investigates and fixes mismanaged hotels, Gordon Ramsay will be traveling the world to examine poor hotel properties. At this fine dinig experience, you can judge for yourself how he stacks up against his own image as hotel aficionado.
Departing from the traditional model of a business hotel, Claridge's Mayfair Hotel is making itself a great destination for families as well.
---