Condé Nast Traveler Gold List 2012: Banyan Tree Lijiang
---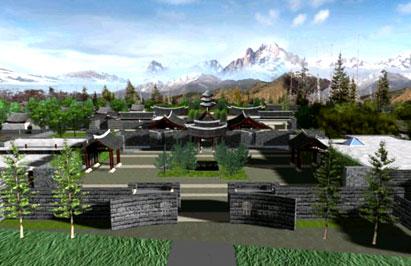 We understand that no one aims to come in second place; there is no recognition for mediocrity. We at Five Star Alliance understand better than anyone the importance of offering the most luxurious resorts in the world, so we notice what's going on in the industry, and it matters to us, because it matters to you. We work hard to offer you the best in the industry, and we'd like to welcome you to our second blog series where we feature the best and most luxurious resorts in the world. But don't take our word for it. These resorts have been recognized as the best in the business and have made the prestigious Condé Nast Traveler Gold List 2012.
The Condé Nast Traveler Gold List 2012 is the eighth of their annual lists, and the hotels chosen by their team of editors and experts are the best for service, food, location, rooms, leisure facilities, ambiance and design.
The Banyan Tree Lijiang in Lijiang, China is featured on the Gold List 2012: Best for leisure facilities. It is a luxury property that embodies soul, peace, and ethnic harmony. It is a sacred sanctuary that has protected the unique cultures of minorities since ancient times. The old town of Lijang is regarded as the Venice of the Orient because of its numerous beautiful bridges and canals that lace through the cobbled streets. Banyan Tree Lijang's luxurious villas reflect the culture and history through its design and furnishings. This Himalayan retreat offers 55 villas with phenomenal views, and the hotel provides visitors with ample opportunities to visit Old Town, Tiger Leaping Gorge, and the top of Jade Dragon Snow Mountain.
---
Related Hotels

The pulse radiating from Lijiang resonates a symphony full of soul, peace and ethnic harmony. To the north of this beautiful city arises the majestic Jade Dragon Snow Mountain, a sacred sanctuary which has protected the ethnic... more >>