Hotels with an Incredible View! Istanbul, Turkey
---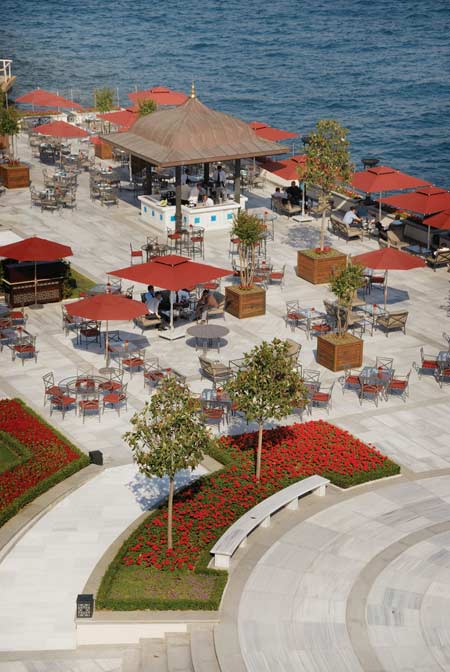 We understand that an incredible view is of utmost importance to luxury travelers. After a day of exploring a new city, there's nothing more enjoyable then returning to your luxurious accommodations and taking in the miraculous view before calling it a day. For others, there simply is no time to enjoy everything a city has to offer, and the only exploration one has time for is to take in the view from the hotel. We'd like to introduce you to our blog series, which will be featuring incredible hotels with incredible views! Whatever your travel reasons or however much time you have to enjoy your trip, we hope you leave thinking wow what a view!
Our third feature is the Four Seasons Hotel Istanbul at the Bosphorus. It's located on the European bank of the Bosphorus, which flows through Istanbul's phenomenal history. This luxury hotel is a converted Ottoman Palace surrounded by indigo water and mountaintops. Its 145 guest rooms and 25 suites blend Ottoman design with contemporary furnishings and nearly a quarter of the rooms offer incredible views across the legendary Strait to the hills of Asia. Rooms located on the first and second floor offer straight views of the water and the Maiden's Tower in Old Town. The hotel's pool overlooks the Bosphorus, and the outdoor terrace of the hotel's restaurant Aqua allows you to dine right on the water's edge.
Be sure to keep up with our blog series to discover various luxury hotels all over the world with the best views!
---