Condé Nast Traveler Platinum Circle 2012: Swissotel the Bosphorus
---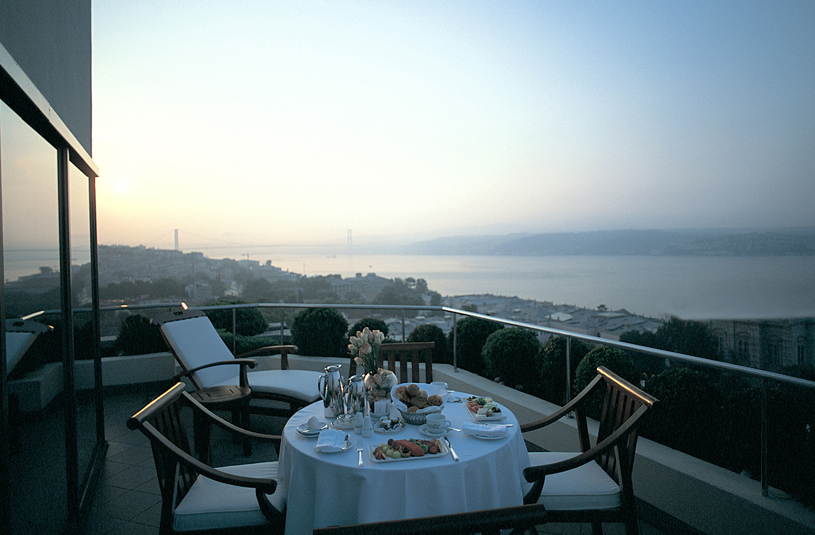 We've been spotlighting a list of Conde Nast's award-winning Gold List Hotels for 2012, and each one is amazing in its own right. In a clear case of never enough of a good thing, Conde Nast has yet an additional level to their awards, the meta-prestigious Platinum Circle Hotels, distinguished for being consistent Gold List winners for the last five years. Perhaps it could have been more aptly named the Conde Nast Award for Continued Excellence in the Having of Conde Nast Awards, but that's probably just my jealousy talking. It takes a certain level of cachet to be able to recognize someone for being recognized by you, and the Conde Nast Awards carry that weight. Regardless, the Platinum Circle hotels are undoubtedly some of the best of the best and have the mark of consistency that other hotels can only aspire to.
The Condé Nast Traveler Gold List 2012 is the eighth of their annual lists, and the hotels chosen by their team of editors and experts are the best for service, food, location, rooms, leisure facilities, ambiance and design.
Today, the hotel on showcase the Swissotel the Bosphorus in Istanbul.  Turkey's capital is a place of so much history that you can barely take a step for fear of crunching some historic relic of civilizations past and present.  And to explore such a storied city, you need a storied location. The Bosphorus has unparalleled views of the old city and the Bosphorus from its perch on a wooded hilltop.  Sixteen restaurants, bars, and lounges provide every possible permutation of fine dining you could hope for, and you can look forward to relaxing in their heated indoor and outdoor pools. Modern amenities meet turkish tradition in a hotel with both a traditional Turkish wellness center and perfect connectivity.  Swissotel the Bosphorus is everything you'd want on the Mediterranean coast, packaged up nicely just waiting for your visit.
---