Lucy LeTourneau has been a member of the Five Star Alliance family since 2006 after working in travel agency arena since 1986 where she started out selling vacations at a storefront office and moved into corporate travel and management positions for many years in Washington, DC and Arlington, VA. Lucy entered the industry as a way to see more of the world after finishing college.
At Five Star Alliance, she oversees day to day operations across a variety of facets of the site and has enjoyed seeing the digital world of travel evolve since coming onboard.
Farthest Place Traveled: Te Anau, New Zealand
What does your office/desk look like: laptop, pen, notebook, dog treats , water and coffee; always coffee.
One thing most important when picking a destination: Not too picky--there are too many places to go!
One thing most important when picking a hotel: Location
Weirdest "special request" on a reservation: Helping a groom-to-be fix the dates on his reservation when he accidentally booked the wrong ones.
Dream travel destination: Too many to list but South Africa, Greece, Switzerland, Ireland and Costa Rica are currently high on the list...
Plane, train, or automobile? Automobile, but whatever the situation warrants, I'm happy with.
Best travel experience: Toss up between the Galapagos Islands, Venice, Italy and Queenstown, New Zealand.
Worst travel experience: Losing my traveling companion in the Père Lachaise Cemetery in Paris.

Favorite Hotel: Set on its own secluded island, the Constance Moofushi Resort Maldives is a combination of luxury and simplicity.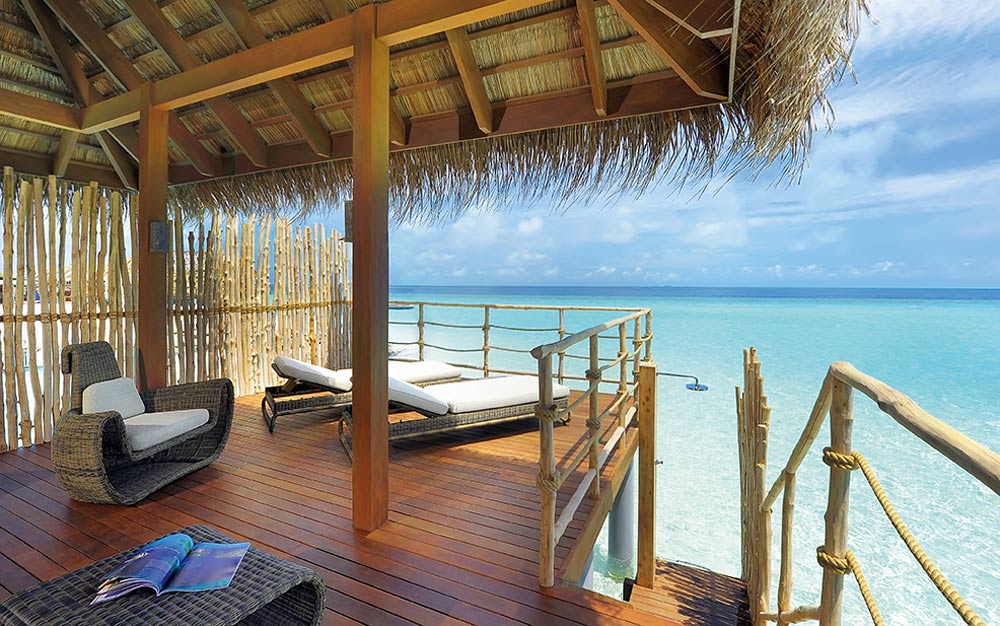 Favorite Hotel Image: View from the terrace and lounge at the Aigialos Hotel in Santorini, Greece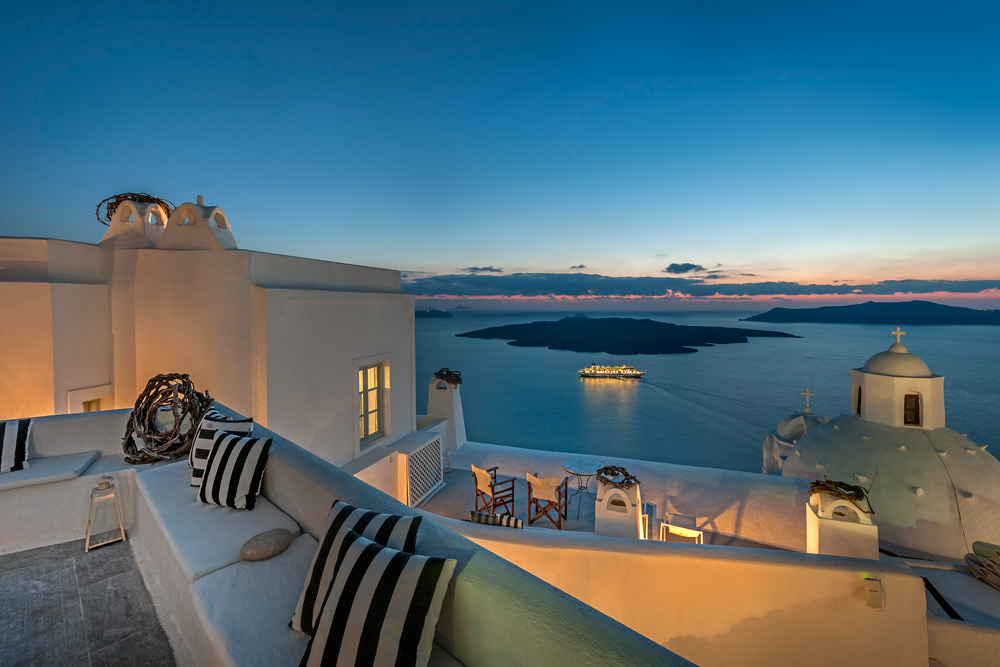 Connect with Lucy LeTourneau on LinkedIn >>