Timesinki: You'll Never Finnish with Finland
---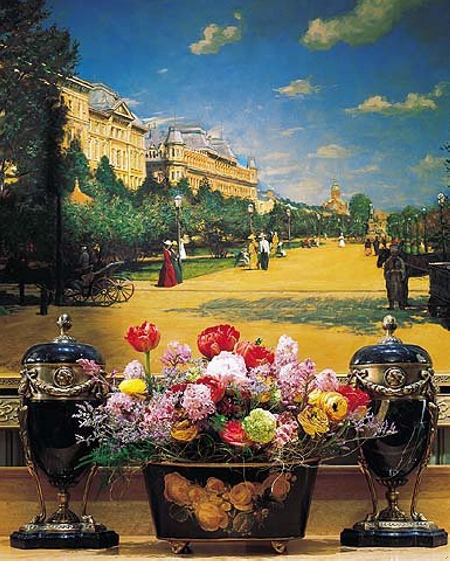 I last traveled to Helsinki on the summer solstice, in order to see the light dip barely below the skyline, the rim just kissing the hilltops before rising again to usher in a new day. It was every bit as surreal as I imagined it would be. Without darkness, the days blend together as if drawn with pastels; you can tell one from the next, but the edges are blurred and indistinct. In the summertime, Helsinki is gorgeous. Bordering on the Baltic Sea, the city embraces its harbortown personality. The fresh fish market along its dockside offers the finest in local cuisine – some of the fish is sold right off the boats on which they're caught, and the fruit sellers bring their wares from outside the city to set up rows of stalls. Easily the best meal I ate in my whole time there, it's impossible not to salivate at the thought of some fresh Finnish fish.
And it's not far to the ferry that shuttles tourists and locals alike to Tallinn, the neighboring capital of Estonia. Only a pair of hours on the boat (which boasts tax-free shopping and high class amenities) and you're at one of the most up-and-coming cities in Europe, one that deserves a post in its own right.
Just be forewarned: don't go to the city on the solstice unless you have more than a few days to spend. The locals of Helsinki abandon the city for the forest for a few days and everything shuts down. While you are free to walk the streets of a ghost town of more than 500,000, which is an experience in and of itself, it's probably better to come a few days earlier or later to catch the amazing daylight hours in a city that's open for business.
And when it comes to staying in the city, there's a clear forerunner in accommodation options. Opened in 1887, the Hotel Kamp is just 500 meters from the dockside market and adjacent to the Esplanade Park, a large pedestrian zone that acts as the heart of the city. If you want to see the best that Finland has to offer, use the Hotel Kamp as your base of operations while you explore a beautiful and welcoming city.
---
Related Hotels
Hotel Kamp is located in the heart of the exclusive city center. Restored And Brought To Life, the Legendary Kamp Basks In Its Former Glory After Faithful Restoration. The Hotel Kamp Is The First Truly Deluxe Hotel In The Nordic... more >>

Nestled right by the sea in the city centre, the Radisson Blu Seaside Hotel is a great choice for both business travellers and families on holiday. The building that houses the hotel is a former dairy laboratory and cheese... more >>