Air Tours at Gateway Canyons Resort and Spa
---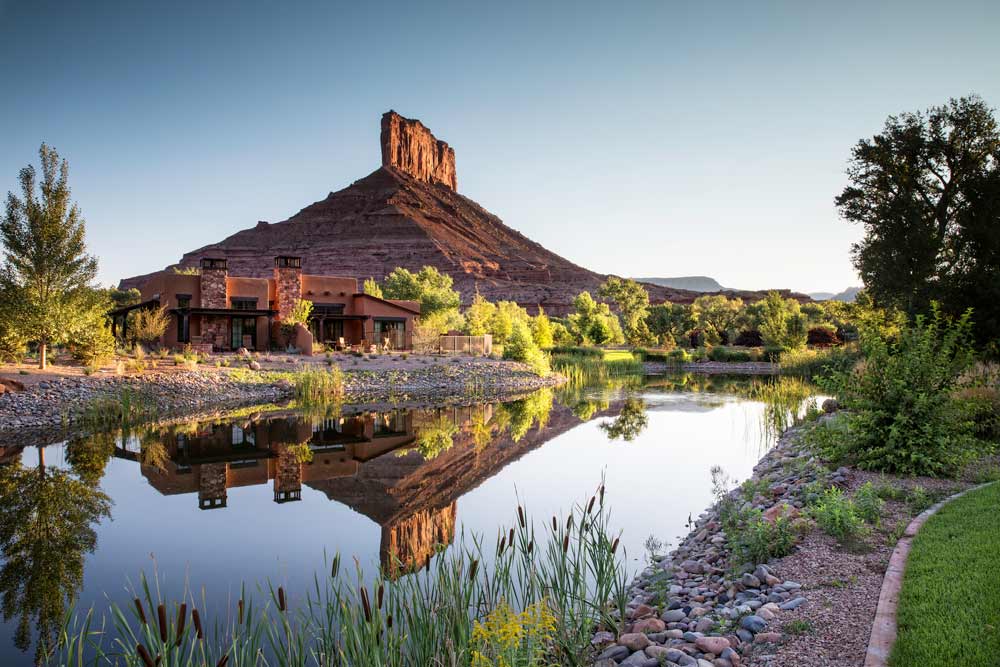 At Gateway Canyons Resort in Western Colorado, guests can explore places virtually untouched by humans, in the stunning landscape of sculptured rock that surrounds Gateway, Colorado. One of the most unusual way to explore the scenery is through Gateway Canyons Air Tours. The tours are customized to accommodates guests' schedules, and gives a bird's eye view of the landscape. Spectacular red rock canyons, monoliths and mesas, snow capped mountains, lakes and rivers – these are the land formations of western Colorado and eastern Utah – geologically diverse in such a concentrated area! Guests not only see the scenic beauty from under the beautiful blue skies of Colorado, but they learn about the fascinating lore and legends of western Colorado and eastern Utah. The helicopters fly at a lower altitude than commercial airlines, so we are able to provide our guests with a more intimate and memorable view of the spectacular terrain.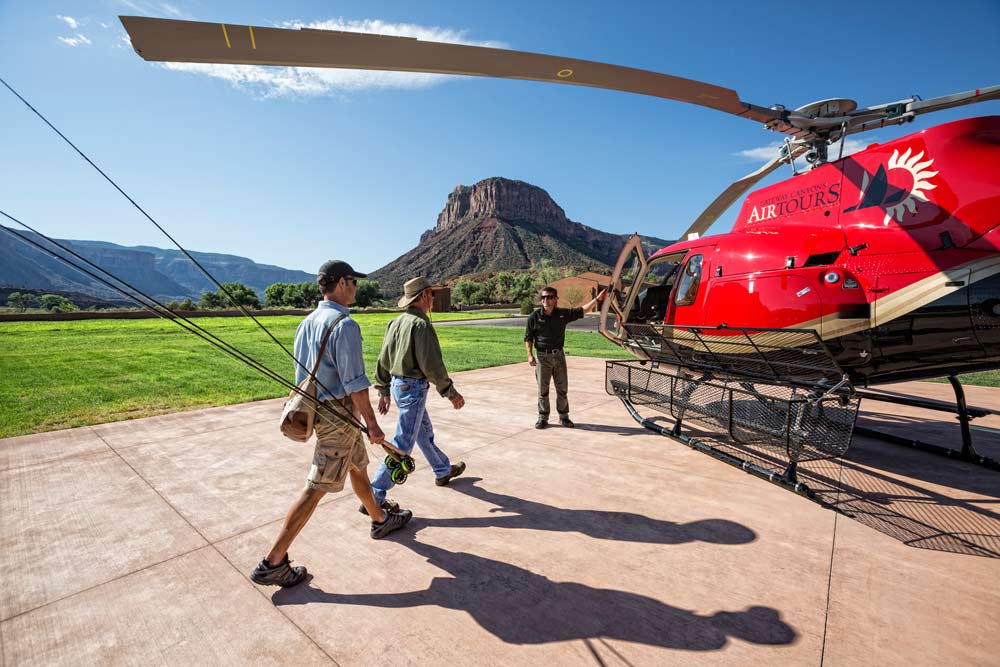 The Eurocopter AStar B3's exceptional visibility, range and power, combined with a quiet cabin, make it ideal for scenic tours. This helicopter has been appointed with leather seats and a luxurious interior. Passengers are treated to state-of-the art, noise-cancelling Bose headsets for ease of conversation in the cabin and with the pilot. The helicopter can accommodate up to 5 passengers per tour. Tours of any length from 15 minutes to 2 hours can be arranged, the most popular being the 30 minute tour.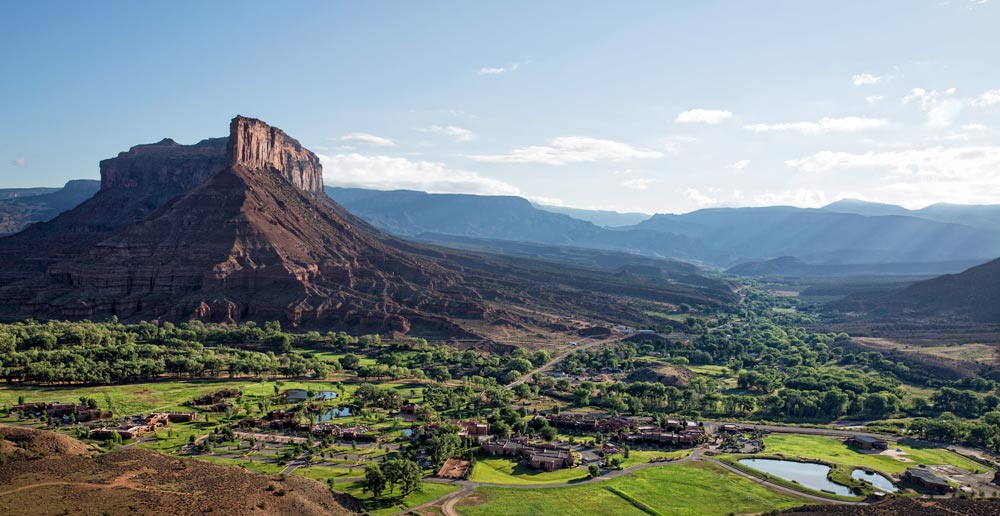 Gateway Canyons Air Tours is a custom scenic flight company. If guests want to go to Aspen, Moab, Gateway, Telluride, or Vail for lunch, shopping or golf for the day, the company can provide that luxury for a very affordable price. 
Book your stay at Gateway Canyons Resort and Spa >>
---
Related Hotels

Visit Gateway Canyons Resort and Spa and you are comfortably placed in the heart of this retreat paradise. With a variety of accommodations, several dining choices, abundant amenities including spa services, adventure activities,... more >>