The World's Most Romantic Luxury Hotels

Our favorite luxury romantic hotel recommendations!
Let the Five Star Alliance collection of the world's best romantic hotels romanticize you and your sweetheart with an unforgettable stay chocked full of tender moments and sensual pleasures. Affectionate charm runs rampant in our highly selective list of romantic hotels that are sure to evoke in you a heightened sense of passion and romance. We recommend the champagne, too.


Lovers are welcomed to a celebrated standard of Old World allure and charm at the Villa d'Este, situated next to scenic Lake Como.


Napa Valley, CA, United States
Take a table for two as you soak up the sun sipping a cool glass of California wine during a fantastic stay at the Inn of the Sun.


A visit to Ashford Castle is a truly enchanting, fairytale escape in the Irish countryside.


Had Tennyson or Keats visited this part of the world, they might well have been inspired to write volumes of romantic verse under a setting sun or during a blustery gale.


An intimate boutique hotel within the heart of Venice, more like a sophisticated home than a hotel, it is both elegant and luxurious.


A consistant award winner with breath taking views of Positano, an unforgettable atmosphere to reconnect together.


Take a step back in time at this 16th Century villa, with a delightful combination of Italian pageantry and modern conveniences.


Dominating the Baie des Anges overlooking the Mediterranean Sea, only a stone's throw from the well-loved beauty of the Cote d'Azur and the many attractions of Nice.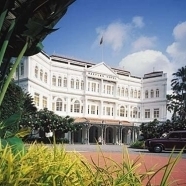 Step into the elegant ambience of a bygone era and enjoy the pampering and exclusive atmosphere with the one you love.