Home, Sweet Home: Radisson Blu Adopts Contest-Winning Room Design
---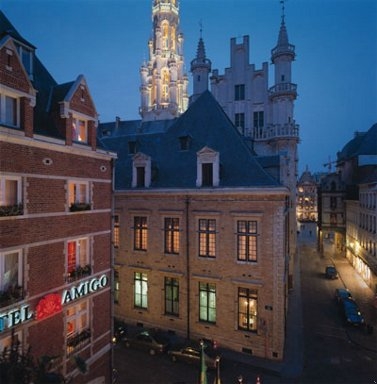 There's one criticism I've heard a lot about high-end hotels: These luxurious accommodations and world-class amenities are all well and good, but I still feel like a guest. And I tend to agree. Regardless of the number of free fruit bowls and complimentary drinks they throw at you, there can be a kind of artificiality to the hotel experience.
And that's the worry that motivated contest winner Wim Alenus in his design of a new room at the Radisson Blu Hotel in Belgium. Abandoning the overused velour and gold-plated everything of traditional hotel rooms, Mr. Alenus has created a home away from home. The room has been designed to evoke a feeling of comfort, and the jury described it as "eclectic…elegant, relaxing, and real." It's a room where you can kick your feet up, read the paper, and make yourself as comfortable as sinking into your favorite couch. The contest itself attracted over 10,000 entries and the winning designer has won 30 nights in the room of his creation. That's a man to be jealous of!
Could this become a trend in the hotel world, both in design and operations? We might very well see a return to an emphasis on comfort, and I know I'd love to see more independent designers get the chance to show what they would do when given the chance to design some of the best hotel rooms in the world.
---

Related Hotels